10 Construction Jobs to Know About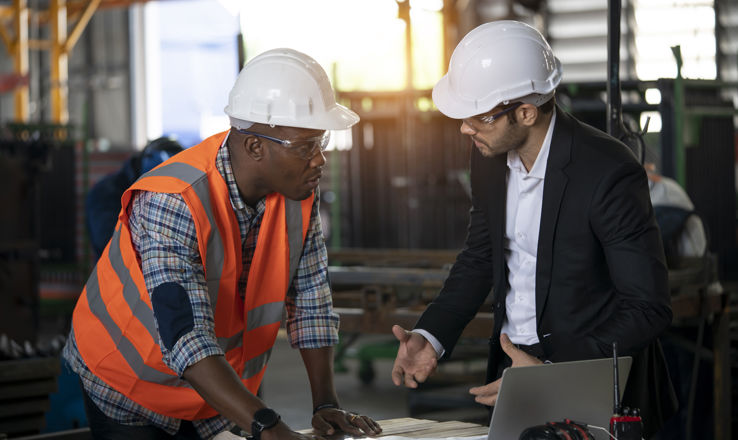 You keep hearing that construction jobs are in high demand these days but what exactly are those jobs? Is it just hauling stuff around a construction site or operating heavy machinery like cranes and dump trucks?
Not even close!
Here are the top ten construction jobs you need to know about!
In this skilled construction job, you get to work with the electrical systems that service homes and businesses. Line Repairmen and Installers work on overhead lines and telecommunication systems. Maintenance electricians, on the other hand, can be found repairing and maintaining the electrical systems in a factory or plant. There are also senior-level electrical positions that can take you off a job site and into an office. Electrical estimators consult with contractors and other senior construction staff before and during a construction project while electrical drafters draw up the actual plans for an electrical system. Many electricians learn on the job through apprenticeship programs where they accumulate a certain amount of on-the-job work hours before taking a state test to get a license.
From repaving a road to building a new highway, flaggers perform the important job of setting up safe work zones and making sure drivers can navigate around these sites safely. They keep traffic flowing and construction workers safe using paddles, signs, and flags. While you don't need a formal degree to become a flagger, most states require you to get certified whether through the company they work for or with an agency like the American Traffic Safety Services Administration.
Plumber
This construction job isn't just about fixing leaky pipes or replacing toilets. Plumbers are needed to do a wide variety of tasks. They're crucial in fire protection, where they install, repair, and maintain the water systems that kick in when a home or building is on fire. Plumbers work with HVAC systems, providing mechanical and support services. Plumbers are involved in stormwater projects, especially if the gutters and downpipes need to be installed. No matter what type of plumbing job you do, you'll need a post-secondary education as well as on-the-job training before getting a license. You'll be required to learn about plumbing system design, how to use the basic tools, safety protocols as well as learn to work with journeyperson and master plumbers.
There is a wide range of construction job opportunities for carpenters. You can work in the residential or commercial sector framing walls, building stairs, hanging cabinets, and installing windows in homes and buildings. Carpenters also work in the industrial industry, working on tunnels, power plants, and bridges. These construction workers can also be found working on a ship building decks or in a dramatic production assembling backdrops and stages. They learn how to use carpentry tools and read blueprints during the 3 to 4-year apprenticeship program.
In construction, welders are tasked with joining steel beams for buildings, bridges, and joining pipes in power plants. You can also find welders working on cars for NASCAR or underwater welding ship hulls for the military. To get started in this construction job, welders get a certification from a trade or technical school. You can enroll in a general program that teaches the basics of the trade or go into a more specialized one if you're interested in entering a specific field like underwater welding.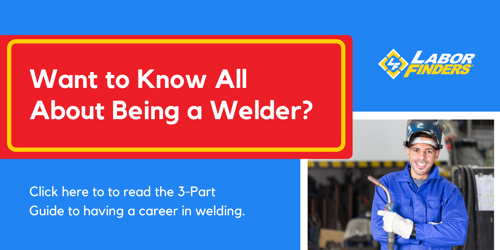 While many construction jobs call for workers to build or repair an existing structure, demolition workers are tasked with clearing a worksite before a new project begins. It could be as simple as tearing down a few walls to demolishing an entire building. They're also responsible for making sure the demo area is safe before their project begins, such as laying out dust sheets and sorting through the broken materials to see what's salvageable. To get started in this construction job, you would enroll in an apprenticeship program so you can learn under more experience demolition workers.
Construction Driver
If you want a job that gets you behind the wheel of a truck or piece of heavy equipment, consider becoming a construction driver. From delivering building materials like timber, steel, and cement mix to moving heavy equipment like excavators and bulldozers, truck drivers are always needed in this industry. To get started in this construction job, you'll need to attend a truck driving school and pass any required tests to get special licenses like a CDL.
Concrete Finisher
As the name suggests, these workers are responsible for smoothing, installing, restoring, or treating concrete structures like floors, sidewalks, roads, driveways, and patios. They use equipment to compress concrete, apply hardening compounds to concrete surfaces, and even install steel plates and anchor plates before the concrete dries. Like the other construction jobs listed here, an apprenticeship program is how you get started. Once you become a journeyperson you can work for a construction company, a manufacturer, or a concrete contractor.
Painter
Painters are needed to paint new commercial buildings, city infrastructures like walls and bridges, as well as residential homes. But this construction job is more than just picking up a paintbrush and painting a wall. They have to be skilled at prepping a job site. This includes laying down drop cloths, putting up scaffolding, setting up ladders, fill in holes and cracks. They also need to know how much paint, primer, and sealant are needed for the project before they start work. All of this can be learned either on the job, through a union apprenticeship program, or with a contractor that offers formal training.
General Laborer
While general laborers aren't skilled workers that require licenses like the other construction jobs we mentioned, it's a stepping stone into those rewarding careers. As a general laborer, you get to try your hand at all these different types of construction jobs. You can help load and unload carpentry materials. You can aid painters in the assembling of their scaffolds. General laborers are also needed to help demolition workers sort through materials. You'll also gain important skills you'll need in whatever construction job you move onto next – from learning how to work in a team to good hand-eye coordination.
If you're ready to get your first construction job, click here to work with your local Personal Job Agent.