14 Jobs You Can Get Into Without Having Any Experience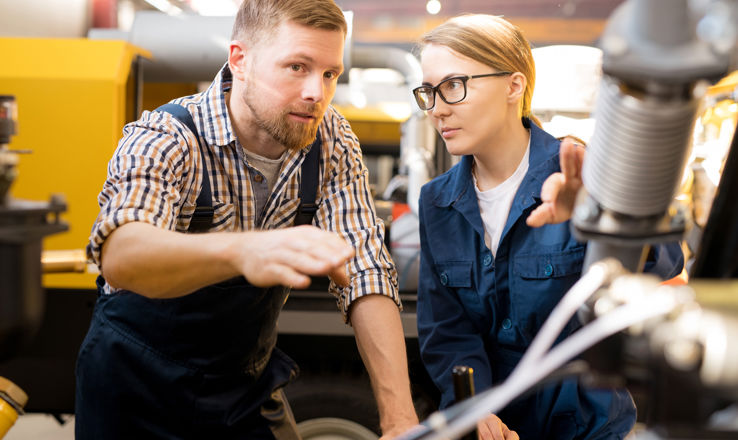 There's nothing more frustrating than getting to the end of a great job listing and see that this company is only looking for people with experience. How are you going to get that experience if you can't get the job?
Luckily there are jobs that lead to great paying careers where you can start without any experience at all (or even a degree for that matter!). The first step is to know what those jobs are and the skills you'll need to be a great worker.
Great Jobs That Don't Need a College Degree
One awesome thing about the blue-collar world is there are so many great careers you can start working in straight out of high school. Without the need for applications or student loans when you graduate, you can get to work and move up the career ladder quickly. We're not just talking about general labor jobs on construction sites. From working on demolition projects to photographing culinary creations, there are so many cool and fascinating careers you get started in right now.
Entry-Level Jobs in the Light Industrial Industry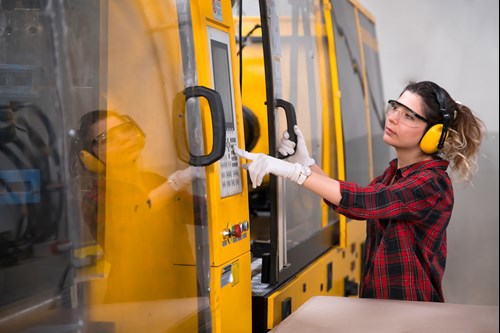 If you like staying in shape without having to spend your entire day outdoors, the light industrial sector has plenty of jobs for you to choose from. Workers in these industries play a critical role in almost everything we use on a daily basis. From the cereal you had this morning to the latest cell phone you bought, industrial workers help make our lives so much easier. You can break this college -free job into the following categories:
Fashion Production Jobs
There's no place where you can get more hands-on experience in the fashion industry than in a fashion production company. Fashion designers and production managers have many people on their team helping them take their fashion creations from the sketchpad to store shelves. Cutters and sewing machine operators are responsible for putting together garments according to the fashion blueprint. That includes precisely cutting and sewing each piece as well as adding accessories like zippers, hooks, and buttons. Being able to work quickly, have strong attention to detail, and knowledge of basic math concepts are skills that will help you excel in this line of work.
Furniture Production Jobs
If you have a talent for putting furniture together, then an entry-level job in furniture production can be right up your alley. Assemblers learn how to bind wooden parts and put together frames for new pieces of furniture on the job. Doing other jobs like upholstery and finishing can also be learned while you get paid. You would work with fabric, foam padding, springs, and anything else used to cover furniture. As a finisher, your job will be to strip, sand, and lacquer furniture, which doesn't require any previous experience to get started.
Electrical Assembler Jobs
Did you know there were 218,900 people working this job in 2016, according to the Bureau of Labor Statistics? From semiconductors
There's nothing more frustrating than getting to the end of a great job listing and see that this company is only looking for people with experience. How are you going to get that experience if you can't get the job?
Luckily there are jobs that lead to great paying careers where you can start without any experience at all (or even a degree for that matter!). The first step is to know what those jobs are and the skills you'll need to be a great worker.
Food Production Jobs
Because people will always need to go grocery shopping, food production workers will always be in demand. You can get really hands-on doing prep work like cutting fruits or skinning fish before it's sent to the assembly line. Workers on the line package and inspect food goods as they go down the conveyor belt, making sure they meet strict company standards. If you work in shipping and receiving, you'll be responsible for making sure the ingredients needed in the production process goes in and finished goods go out.
Entry-Level Food Industry Jobs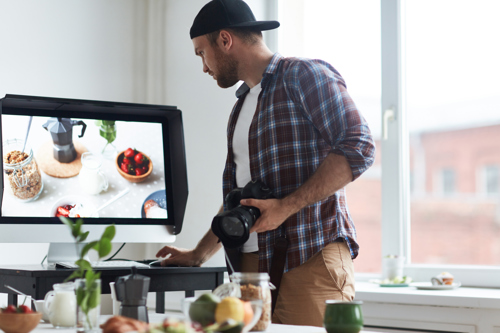 Working behind a fryer or taking orders at a drive-thru aren't the only entry-level jobs in the food industry. They are quite a few jobs that can take on you the set of a food photo shoot or give you the opportunity to manage your neighborhood green market. The choice is completely up to you!
Food Stylist Career
Ever wonder how a burger in a commercial or brownies on a restaurant menu look so delicious? That's the work of a food stylist. Their work is used in commercials, magazines, restaurants, and cooking videos. The first part of the job is actually cooking the dish so knowing your way around food is a great skill to have. Then they work with chefs, editors, and photographers to put together the perfect image of a dish. Food stylists are responsible for not only plating the dish beautifully but choosing the right props to show it off. And the best part? You don't have to go to school to learn how to do any of this. Most food stylists learn on the job under the supervision of a more experienced worker.
Farmer's Market Manager Career
Your neighborhood farmer's market wouldn't run so smoothly (or always have your favorite vendors on deck!) if they didn't have a great manager behind the scenes. They recruit local vendors, develop marketing plans, track inventory, maintain the grounds, and more! There's no formal training or certification you need to get in order to start in this career. If you have great organizational skills, know how to problem solve, and have a knack for business, you're off to a great start!
Food Photographer Career
Like food stylists, food photographers learn their craft on the job. In the pre-production phase of their work, they get with clients to get all the details for the project they're going to work on. During the actual photoshoot, they set up all the equipment and work with everyone on set to take the best pictures. Afterward, food photographers review, edit, and retouch the hundreds of photos they've taken before sending the final portfolio to clients.
Entry-Level Jobs in Landscaping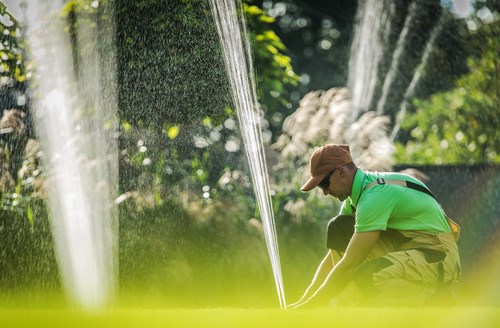 Working as a groundskeeper or a landscaper can give you the valuable experience you need to kick off a great career in this industry. Whether you want to pick up a specialty or take the leap and own your own business, there are plenty of long-term career opportunities in this field that don't require any formal training to getting started.
Become a Landscape Supplier
When you get an entry-level job in landscaping, you'll quickly learn about the types of equipment and supplies it takes to get a project done. And if you are particularly interested in that part of the job, a natural next step is becoming a landscape supplier. These types of business go beyond the typical offerings you find at big box stores. Their specialty is supplying landscaping businesses with everything they need – from spreaders and sealants to shrubs and sprinkler heads. Aside from having an in-depth knowledge of landscaping, you'll need to know the ins and out of starting a business – which is something you can learn from a supervisor in an entry-level position.
Irrigation Specialist Jobs
If working with sprinklers is your thing, getting on the job experience as an entry-level landscaper can get you started in an irrigation specialist career. In this field, you'll be in charge of sprinkler systems from beginning to end. You will draw up the blueprints for a new irrigation system, laying out the design and equipment needed for the project. Once the design is approved, you'll then be in charge of installing it. Great skills to have for this job include critical-thinking, leadership, and physical stamina.
Nursery Worker Jobs
Another part of landscaping you can specialize in without having to go to school is working with the plants, flowers, and trees that make landscapes beautiful. Nursery worker jobs are involved in every stage of the plant and flower selling process. They work in grow areas to prep soil for planting and pot plants that are ready for sale. They maintain the plants and flowers in the nursery by watering and trimming them on a regular basis. Nursery workers also provide valuable customer service on the sales floor, answering any questions or concerns a customer may have.
Entry-Level Retail Jobs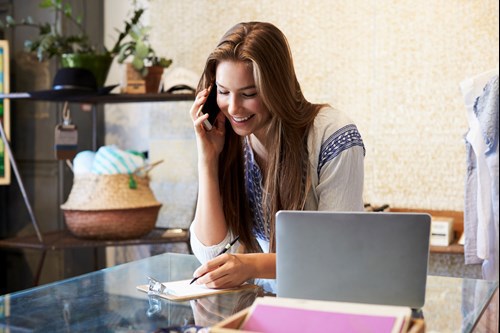 According to the National Retail Federation, the retail industry employs 29 million Americans and 45% of them don't work behind a cash register. So what do they do, especially those who didn't go to school? Retail managers and loss prevention specialists are two retail positions you can learn how to do on the job.
Retail Manager Jobs
One of the most common ways entry-level retail workers move up in their careers is by stepping into a retail management role. In this job, you would be responsible for a number of things. Retail managers take care of finding, hiring, and training new employees. They make sure the store is always clean and presentable to customers. Retail managers handle the inventory and pricing of store products as well as keep the store finances in order. Since you don't need formal training, you can get started on this career path by landing an entry-level job as a cashier or sales associate and work your way up.
Loss Prevention Specialist Jobs
Serving as the eyes and ears on the sales floor, loss prevention specialists are the experts at stopping shoplifting before it happens. They may dress in plain clothes and blend in with shoppers so they can stop shoplifting before it happens. Or these retail workers can work behind the scenes, monitoring surveillance cameras for potential trouble. So how do you get started in this job? As long as you have a high school diploma, you can learn under the supervision of a more experienced loss prevention specialist.
Entry-Level Construction Jobs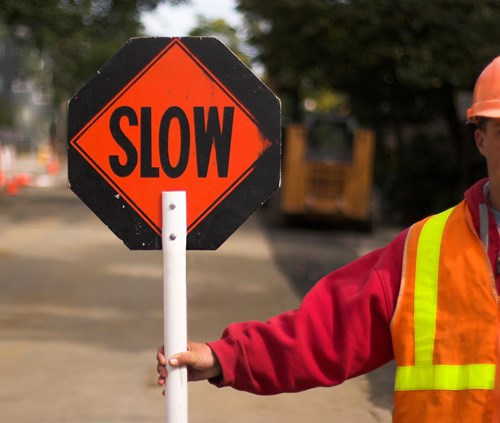 The construction industry is still in dire need of workers due to the demand for new homes and buildings. Though some more skilled jobs do require at least a trade school certification, there are construction jobs you can start doing right now that pay well.
Flagger Jobs
As long as roads need to be built or repaved, flaggers will always be in high demand. These workers are responsible for making sure drivers can navigate safely around or through a road under construction using signaling devices like flags and paddles. They are key to everyone staying safe during these roadside projects, making them valuable members of a construction team. In order to start as a flagger, all you have to do is take a certification class that can be as short as four hours. Once you pass the test, you can start working right away!
Demolition Workers Jobs
While some construction workers are hired to build, demolition workers are paid to tear them down, using tools like sledgehammers, cutting equipment, and even explosives. Although it's a physically demanding job, you also have to have great problem-solving skills and great hand-eye coordination. These skills will help you learn the ropes of demo work as you work under a more experienced demolitionist in an entry-level job in this industry.
Ready to get your foot in the door in one of these great industries? Click here to work with our Personal Job Agents and get to work this year!