13 Skilled Trades to Know About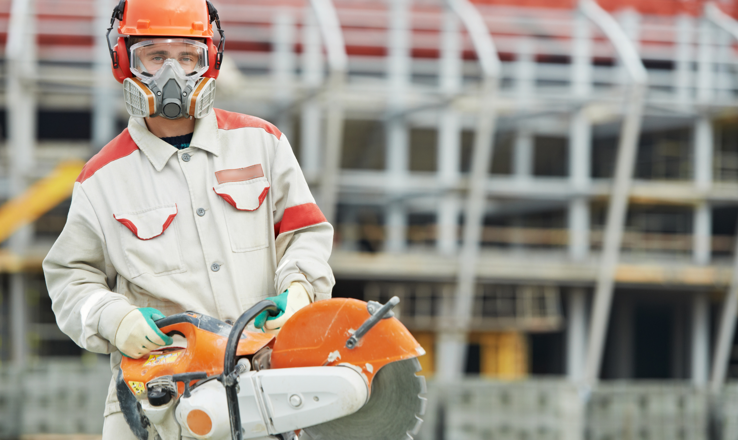 Whether you've been working for a while or fresh out of high school, you've probably heard that there are a lot of skilled trades in demand right now. But what types of jobs are considered skilled trades?
Here's a list of skilled trades plus the training you need to get started in the field.
From the concrete forms holding up bridges to the decorative crown molding in a new home, carpenters build, erect, repair, and maintain the construction frameworks. They work in a variety of different industries as well as specialties. No matter if they work on ships or a condo remodel, they need to complete an apprenticeship program. During this program, soon-to-be carpenters get the necessary on-the-job training they need to be successful. Learning how to use carpenter tools, read blueprints, and how to solve construction problems are a few of the things they learn in this program.
Irrigations specialists are the skilled trades workers who design and install watering systems. They work on projects such as farms, golf courses, and housing developments. While you can get away with learning on the job, the most successful and highly paid irrigation specialists are certified in various areas. For example, Certified Irrigation Designers specialize in designing irrigation systems for golf courses and housing developments. Certified Agricultural irrigation specialists, on the other hand, use their knowledge of crops and water usage to manage and operate irrigation systems on farms.
You can find flaggers setting up work zones and navigating traffic in and around construction sites. As the eyes and ears of a road project, they are responsible for everyone's safety. That's why they have to go through a certification process before they can take this skilled trades job. What does that certification process look like? Taking a series of courses such as how to set up traffic cones, how to use hand signals to communicate with other workers on the job site, and the basic principles of traffic control. Once you complete all the required courses, you will have to pass a test as well as meet any other state requirements before you can become a certified flagger.
Welders are responsible for creating metal structures using various welding techniques, equipment, and materials. Their job also includes reading blueprints, sketches, specifications, inspecting structures, and starting power supplies. They also have to monitor their own work as well as care for their welding machinery. While it isn't mandatory to be certified or get a degree in order to take on welding work, you increase your chances of getting higher-paying jobs if you are. The American Welding Society offers nine professional certifications including Certified Welder (CW), Certified Welding Inspector (CWI), Senior Certified Welding Inspector (SCWI), and Certified Welding Educator (CWE).
A plumber's job is more than just fixing toilets and installing dishwashers. They work on projects such as installing gas piping systems in businesses, plumbing systems in homes and cleaning out drains big and small. Because plumbers work on specialized and often complex piping systems, they have to be licensed. Licensing requirements vary by state but usually involve meeting some sort of minimum number of years of experience working under a master plumber.
Electrical drafters work with architects, engineers, and construction workers to design the technical plans for an electrical system of a building, residence, or factory. They make sure they include the right design elements and measurements as well as making sure the drawings meet local code regulations. Once the drawings are done, they'll provide the construction crews with cost estimates as well as help supervise the installation of their electrical system. Because the job is so technical, you'll need at least a 2-year degree from a tech school or community college where you'll learn the basics of electrical design and sketching. To even better your chances of getting high-paying projects, you can go on to get a 4-year degree in a field like math or engineering or get a certification.
The men working on the overhead lines we drive by every day, line repairman install and repair electrical, telecommunications, and cable lines. This involves digging underground trenches with trenchers or cable plows, installing cable lines in these trenches as well as stringing the wires on utility poles. If any of these lines break down or need new parts like fuses or transformers, line repairmen will take care of that too. Before these workers jump into a bucket truck they have to complete an apprenticeship program that covers everything from how to climb a telephone pole to basic metering.
Building Inspector
Building inspectors are crucial in making sure a building or construction site is structurally sound. During their inspections, they'll point out any potential problems, building code violations, give recommendations on repairs, and monitor every phase of a construction project. While you may be able to get a job without a college degree or a professional certification, those building inspectors that do get the more lucrative jobs. You can get a college degree in a field like construction technology, building safety and code administration, or building code enforcement. If you have a background in architecture or professional training as a plumber or an electrician, that would be helpful, too! You'll also need to check your state requirements for certification as well.
What does a millwright do? They are the skilled workers that are called on to assemble, repair, or maintain machinery in a factory, plant, or construction site. They install pumps, align rotors, assemble turbines, and set up heavy machinery. Because this work is very specialized, millwrights must work as apprentices for an average of four years before they can work in this skilled trade. During this program, you'll learn how to work with various types of industrial equipment, pour concrete, automated systems, and much more.
In this skilled trade, ironworkers install and maintain the steel and iron structural beams that support roads, buildings, and bridges. They use tools like torches, welding equipment, shears, and rod-bending tools to do their work. To start in this field, you'll need to complete an apprenticeship program where you'll learn how to use these different types of equipment as well as how to read blueprints and do the job safely. If you want to get a leg up on the competition, you'll go on and get certified in areas such as welding or rigging.
Maintenance electricians are responsible for doing routine inspections, fixing faulty parts, installing new equipment, and diagnosing mechanical problems. This skilled job requires super technical skills as well as in-depth knowledge of how to read blueprints and local building codes. That's why after becoming certified technicians, electricians must go on to get an associate's degree in electronics.
Electrical supervisors are the most experienced electricians on a construction project, leading the team of electrical workers doing installations and repairs. They're also in charge of setting schedules, assigning work, training employees and making sure the project stays on track. Workers who go into this skilled trade either have an associate's or technical degree as well as experience with different types of electrical tools, equipment and safety procedures.
What exactly are glaziers? They are skilled workers who work on all things glass on a work site. They cut, install, repair and remove glass fixtures such as windows, shower doors, skylights, and decorative room dividers as well as work on storefront windows, display cases, and security glass. Before working as a glazier there's a four-year apprenticeship program you have to complete. During that time you'll learn how to handle tools, basic math, construction procedures, safety, and so much more.
Ready to find skilled trade nobs near you? Click here and connect with your local office and learn why we need your talent!