How to Get Started in Electrical Drafting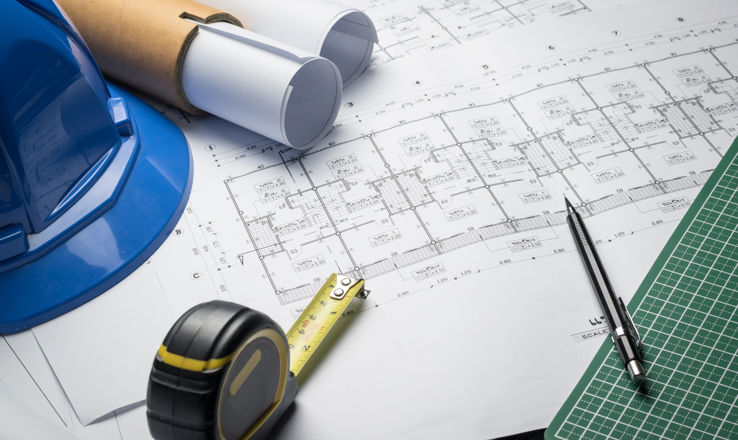 When a new building or an old factory needs an electrical system, the project starts with electrical drafters. But what do they do? And how do you become one?
What Electrical Drafters Do
The main responsibility of an electrical drafter is to draw up the technical plans for the electrical system of a building, residence, or factory. These plans may include wiring diagrams, equipment specifications, required materials, and installation instructions. They work with architects, engineers, and construction workers throughout the design process to make sure they have the right measurements and design elements. They also check drawings to ensure they are in compliance with local code regulations. They'll tweak and revise their plans based on feedback and then provide cost estimates based on the final drawings. Once the electrical work gets started, they may be called in to supervise the installation of their design to make sure it goes smoothly.
Electrical drafters used to design these plans by hand but now use computer-aided design and drafting programs or CADD to do it. They can create, change, and share their drawings electronically with everyone else on the project.
Learn about these other electrical careers
How to Get Started in Electrical Drafting
Because the job can get very technical, you'll need at least a 2-year degree from a tech school or community college. During that time, you'll learn the fundamentals of electrical design and sketching as well as how to use CAD software. Some electrical drafters go on to get 4-year degrees in math, engineering, or architecture. Another way to get ahead of the competition in electrical drafting is to get a certification, like the one offered by The American Design Drafting Association.
The Skills You Need in Electrical Drafting
Aside from getting the education required to be an electrical drafter there are other skills you'll need to go far in this career. Being able to communicate and work with others are important because electrical drafting work is very collaborative. Another skill you'll need as an electrical drafter is a very good eye for detail. The smallest mistake can tank an entire project so drafters have to make sure their schematics are perfect. Because you'll be working on strict production deadlines, you need to have great time management skills. An excellent grasp of math and creativity are also great skills you need in this field.
The Job Outlook for Electrical Drafters
According to the Bureau of Labor Statistics, the number of electrical drafters will increase 7% by 2026. What does the pay look like? The average salary for this line of work was $59,690 in May of 2017. Just remember that pay is always dependent on where you live and how much experience you have.
Our personal job agents can help you get started in a career in electrical drafting. Click here to connect with one in your area.