5 Great Careers Options for Carpenters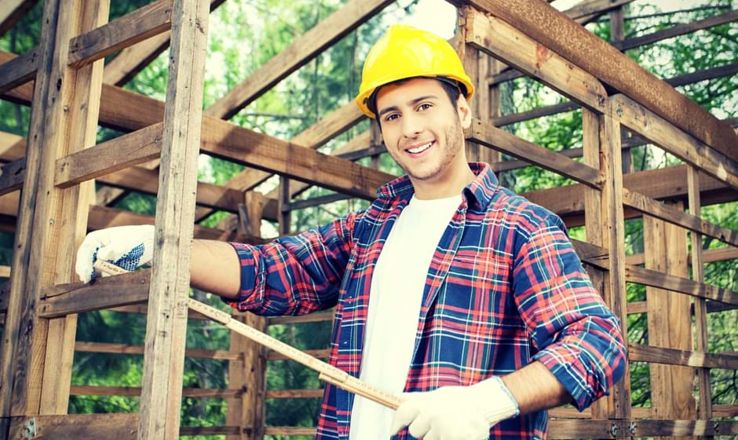 Nailed your first entry-level carpentry job or just finished up school and thinking about working in the trade? Then these are the five great career options for carpenters you should know about.
Formwork Carpenters
This type of carpenter is responsible for the concrete forms and frames needed for construction projects such as high rises, bridges, large silos, and foundations. These skilled workers put together manufactured forms and make sure they're reinforced with iron rods before it's filled with wet concrete. Once it sets, they remove the forms and get them ready for the next project. In order to be successful as a formwork carpenter, you have to be strong enough to move and place these heavy forms and steel rods. You will also need specialized training, whether it's through a construction company or attending courses given by organizations like the United Brotherhood of Carpenters.
Finishing Carpenter
While a formwork carpenter is called in at the beginning of a construction project, these carpenters are the workers who put together the final touches, especially if it's a residential property. Hardwood floors, wall panels, closet doors, and window flourishes are just a few of the projects finish carpenters take care of. They are also responsible for selecting and getting the materials to do these projects as well as ensuring they are done according to sketches and blueprints. Having a keen attention to detail is a key skill to have in this career. To break into this field, you can work as an apprentice and learn on the job.
Stage Carpenter
Love entertainment and carpentry? You can bring those two passions together as a stage carpenter. They are the skilled workers who physically put together set and stage pieces such as platforms, stairs, ramps, or an entire building depending on the scope of the production. Under the direction of the technical director, stage carpenters (also known as scenic carpenters) build these sets according to models and blueprints created by the art department. Just like a construction site, these carpenters must complete their work by specified deadlines.
Trim Carpenter
A more specialized version of a finish carpenter, trim carpenters focus specifically on the decorative touches to a home project. These finishes include crown molding, mantles, baseboards, and columns. Just like finish carpenters they must have very good attention to detail from cutting crown molding accurately to installing base boards according to blue prints and specs. In this career you must have the skills of a carpenter and have an artistic eye as well.
Ship Carpenter
Another great career option for carpenters can be found in the ship building business. Using various materials like wood, aluminum and fiberglass, these carpenters physically build parts such as frames and surfaces for ships as small as fishing boats to large-scale naval vessels. The work can be physically taxing so it pays to be in great shape if you want to enter this career. Other skills you need in this field include being comfortable with mathematic calculations and analyzing blue prints.
Are you ready to get to work? Get in touch with an expert who can help make that happen by clicking here.