Do You Have What It Takes to Be a Demolition Worker?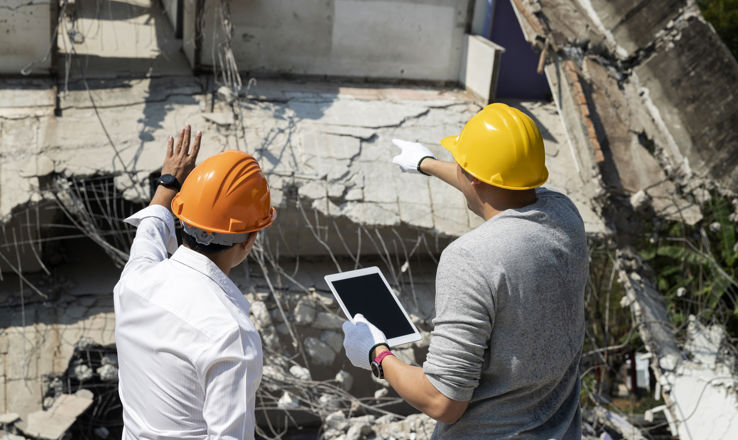 Knocking down walls, setting off explosives, handling hazardous materials – a job as a demolition worker can be a very cool and rewarding career. Do you have what it takes to be one? Here's what you need to know.
What Do They Do?
While many workers in the construction industry are hired to put various things together, demolition workers are paid to tear things down. That means breaking through walls, removing doors, dismantling roofs, cutting up framework, busting through ceilings, taking down entire buildings, and getting rid of anything else that needs to be cleared out before a new project begins. Demolition workers are responsible for making sure the demo area is safe before their project begins, such as laying out dust sheets or removing hazardous materials from the site. These workers sort through the broken materials to see what's salvageable after their work is done.
Just like their work, the tools demolition workers use varies. They include:
Sledgehammers
Hammer Drills
Crane Magnets
Explosives
Cutting equipment
Burners
Concrete Crushers
The Skills You Need
The work of a demolition worker is physically demanding so strength and stamina are two key skills to have. You will be on your feet handling heavy tools, carrying materials, and operating heavy equipment. You'll also need to have great hand-eye coordination and good vision to do the job. As for soft skills, you'll need to have excellent problem-solving skills because you need to able to anticipate problems before tearing things down. Strong attention to detail, effective communication skills, and being able to work under pressure are other essential soft skills you need in this line of work.
The Training Required
Like many careers in the blue-collar world, you don't need a 4-year degree to get started. You could enroll in an apprenticeship program but many demolition experts get their start training on the job. Working under experienced workers in the field, they learn everything from how to handle a sledgehammer to how to set up explosives to demo a building.
If the job involves hazardous materials like lead and asbestos, you'll need to be certified per federal law. This certification training has to be OSHA approved. Depending on which state you live in, you'll also have to meet certain licensing and/or registration guidelines.
What to Expect on the Job
The majority of demolition work takes place outside, requiring full-time hours and maybe some overtime. Between handling heavy equipment, explosives, and falling debris, safety is always top of mind while working. As for how often you're called in to work depends on where in the country you're employed because the work tends to be seasonal.
So do you have what it takes to be a demolition worker? Click here to find an opportunity in this industry (and many more!)