What Does a Stage Carpenter Do?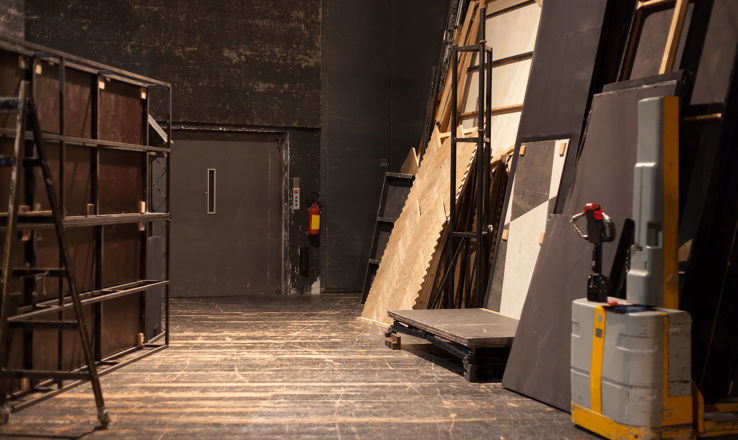 Combining a love for theater and a knack for construction, stage carpenters (also known as scenic carpenters) are essential for a successful show. Wondering about switching to this type of career? Here's what you need to know.
What a Stage Carpenter Does
Under the direction of a production manager or the technical director, a stage carpenter is responsible for building sets for theater productions. The most common production pieces stage carpenters put together are stairs, flats (or backdrop pieces), and platforms. In this job, you'll study the blueprints for the specific set piece and do the necessary work to get it built. That means cutting, shaping and assembling wooden pieces, welding, and installing safety features on the final set piece. A few of the tools they use include hammers, drills, screwdrivers, tape measures, sanders and saws. Some stage carpenters may be charged with moving set pieces around during live performances or helping the fly crew with rigging.
Did you know about these other carpentry careers?
The Skills You Need as a Stage Carpenter
Like many blue-collar jobs, you don't need a four-year degree to get started as a stage carpenter. However, it is important to have experience working as a carpenter or carpenter's helper. It will help you become familiar with working with a variety of hand and power tools as well as reading blueprints. Some companies may require you have experience working in a theatrical setting. You have to be comfortable working on high ladders, especially if you're helping the fly crew. Other skills you need in this kind of carpentry job include great communication, organization, and quick problem-solving. Being able to use computer programs like AutoCAD is a big plus.
The Work Life of a Stage Carpenter
Working as a stage carpenter can be fast-paced like many jobs in entertainment. You would also have a flexible schedule that includes nights and weekends. Aside from the physical work of putting the theater sets together, you'll also be doing a lot of lifting, walking, and standing. Stage carpenters are also expected to maintain the tools they use. The size of the company will determine whether you'll be working alone or with a whole team of stage carpenters. If a set of stairs or platform gets damaged, a stage carpenter has to be quick to fix it.
Ready to get that carpentry experience? Team up with one of our personal job agents to help you land your first job.