How to Get Seasonal Work During the Holidays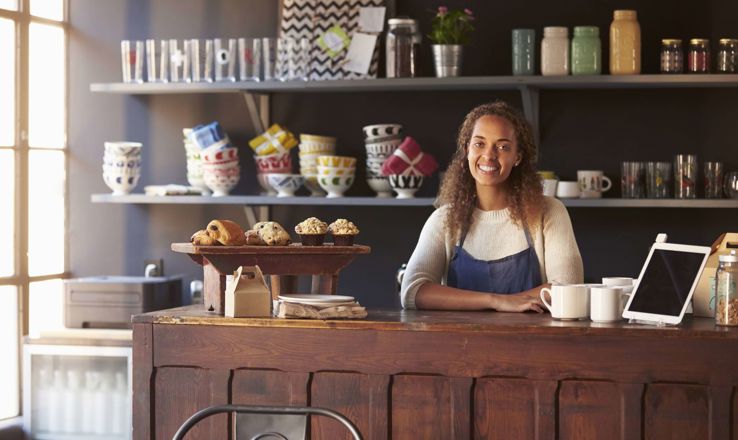 Learn how to land seasonal jobs near you during the holidays finally. Explore expert tips on applying effectively and maximizing your seasonal job opportunities with our comprehensive guide. This blog post delves into seasonal work during the holidays, exploring how long they last, the different types of holiday jobs, and how to apply for one successfully. 
What is Seasonal Work? 
Seasonal work is a job assignment offered by certain types of businesses during certain times of the year. A company may only be open during a particular season or need additional help during its busiest time of year. The work may not require much training, but that doesn't make it less critical. Seasonal workers are vital to keeping a business running smoothly. Seasonal work can be strenuous as it may require overtime and weekend hours to keep the permanent staff from getting overwhelmed.  
How Long Does Seasonal Work Last? 
Because the work is seasonal, this type of job assignment may last as short as a few weeks to as long as six months. It all depends on the employer and the type of workers they need. The duration of the job assignment is usually included in the job description, along with the hours that will be required. While the time may vary, seasonal work isn't year-round.  
6 Types of Seasonal Work Available During the Holidays  
Now that we know what a seasonal job is and how long we can expect it to last let's talk about the six kinds of work you apply for this holiday season. 
Cashier 
People spend a lot of money during the holidays, so working as a cashier is a popular type of seasonal job during the winter. These seasonal workers handle debit, credit, check, and cash transactions in retail stores, food establishments, and grocery stores. They also balance the register, process returns, and answer customer questions. 
Shipping and Receiving Associate 
With the high stress of the holiday season, shipping and receiving associates keep an eye on everything coming in and going out of a warehouse. In this seasonal warehouse job, you'll be in charge of keeping track of products that come in and packing up the boxes that need to be shipped out. You'll also ensure everything's intact and included in the orders and that everything matches what the company wanted.  
Housekeeping Staff 
Housekeeping staff fulfills a crucial role in running a busy hotel. Their responsibilities include cleaning hotel rooms, linens, lobbies, dining spaces, kitchens, outdoor areas, and any other part of the hotel patrons use. Seasonal hospitality positions in this job category are janitors, bussers, housekeepers, maintenance workers, and janitors. 
Wait Staff 
Wait staff encompasses seasonal jobs like waiters, banquet servers, bartenders, food runners, and baristas. They are all vital in delivering stellar customer service in food establishments - from hotel restaurants to coffee shops. These businesses will all need extra help they can get servicing holiday dinners, parties, and Black Friday shoppers.  
Stocking Associate 
During the holidays, there are more products to keep track of, and the last thing companies want is to disappoint customers. That's why they hire stocking associates during the winter season. These warehouse workers stack, scan, and label warehouse products so the material handlers can find everything they need to fulfill orders. 
Loader 
A warehouse needs extra loaders during the winter season. In this seasonal job, you'll be focused on loading deliveries onto and off the warehouse floor. Inspecting shipments, unpacking boxes, and loading shipments onto pallets are also part of the job assignment. You may even use software programs to help keep track of everything.  
How to Get a Seasonal Job During the Holidays
Getting a job during the winter holidays is similar to landing any other job assignment. However, we have some tips to help you put your best foot forward.  
Start Your Job Search Now
Holiday sales aren't the only things that start early. Companies begin their search for seasonal workers as early as August. That means you can start searching for seasonal jobs right now.  
Update Your Resume 
Hiring managers will be vetting many job applicants, so it's important to have your resume stand out. Ensure your contact information is current and reflects the skills and experience the job description requires. It's also a good idea to check for misspellings and typos.  
Clean up Your Social Media 
Not only will employers check your resume, but they may also look up your social media profiles. Anything they find may help or hurt your chances of getting the seasonal job. Check your social media profiles and remove controversial posts, memes, and photos that may turn off future employers. 
Prepare for your Interview
Getting past the job application phase is the first step to landing the job. The next is acing the interview. How can you do that? Be clear about why you want the job, research the company you're applying to, know how to sell your skills, and ask the hiring manager the right questions.  
Work with a Staffing Service 
When you partner with the right staffing company, you can save time searching for the right seasonal job. These businesses have clients lined up looking for seasonal workers, and branch managers pair them with the right workers – like you! They can also help find the next seasonal job when the first one ends. 
Are Seasonal Jobs Worth It? 
Seasonal jobs are a great way to gain experience in a new industry without making a long-term commitment. If you ever wanted to try out waitressing or wondering what it's like working in a warehouse, seasonal jobs can provide you with that opportunity. If you already have a main gig, seasonal jobs give you the flexibility to earn more cash during the holidays.  
Are you ready to find your first seasonal job?
Click here to connect with your local branch manager to get started!