13 Questions to Ask During a Day Labor Interview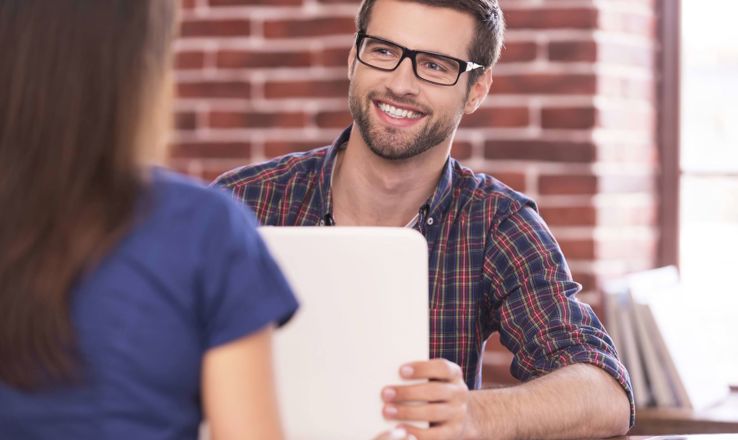 Aside from good preparation and knowing how to give great answers, asking the right questions is a big part of a successful day labor interview. The same way employers are getting to know you, as a job seeker it's important to know about the position you're applying to. Here are 13 sample questions that you can use in your next interview.
The Day Labor Job
Interviews offer the best opportunity to learn more about the day labor job beyond the position listing. The key is to ask questions that can help you figure out if this is a job you really want and if you'll be able to perform it well. Since you're already familiar with the job description, ask questions about any parts you weren't clear about. If the listing called for training, ask about the process. Be clear about any equipment or tools you may need for the day labor job. For temporary day labor jobs, ask if there's any possibility of the assignment turning into a full-time position. You should walk away from the interview with a clear understanding of the job and if the position is right for you. Sample Questions:
* Can you tell me more about the on-the-job training for this position?
* What exactly will I be doing in this job if I'm hired?
* Does this job require any specific tools and/or safety equipment?
* Is there a chance of this temp job becoming a permanent one?
The Staffing Agency
When getting a job through a staffing agency, a recruiter may interview you on behalf of their client. Aside from asking detailed questions about the position, you should also ask questions about the agency itself. The day labor recruiter will be your personal job agent before, during, and after the job assignment is over. Get more information about the company's background and the industries they specialize in. Ask questions about their job assignment policies. Learn about the other open positions they have. It's important to make sure that the recruiter and the agency they work for is a perfect fit for you Sample Questions:
* How long has your staffing agency been in business?
* What types of job do you normally hire for?
* How do I go about voicing my concerns about a particular job assignment?
* Are they any other job openings I can apply for?
* How will you contact me if I get the job?
The Next Steps
Once you've learned everything you need to know about the job and answered all of the interviewer questions, it's time to learn about the next steps. That includes finding out who you should contact if you have any questions, how long it will take to hear back about a decision, and any other information they need from you. This last line of interview questioning not only lets the interviewer know you're interested in the job, but lets you know what to expect once the interview is over. Sample Questions:
* What are the next steps after this interview?
* When can I expect to hear back from you?
* Is there any other information you need from me?
* Who should I talk to if you have any other questions?
Are you ready to get back to work? Click here now to connect with your local branch manager.