Turning a Temporary Job Into a Permanent Job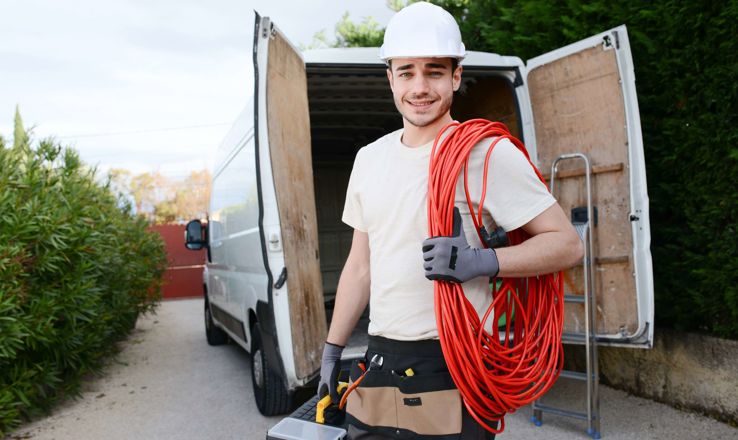 When you're looking for a job, it's easy for become discouraged when a temporary position is the only offer on the table no matter how hard you've tried to find a permanent job. What you may not realize is that a temporary job may provide an excellent opportunity to obtain a permanent position with the company you're temping for. Once you've created and implemented a workable strategy, you will greatly increase the odds that you can turn a temporary job into a permanent job of your dreams.
Scope Out the Company
Before you decide that you want to turn your temp job into a permanent position, check out the company you're working for. Take note of the happiness level of those employees who've worked there for a long period of time. Are the workers satisfied or are they grumbling? Is the atmosphere a congenial one, or is the air-filled with tension? Does the company pay their employees well and off a comprehensive benefits package, or do they skimp on pay, health coverage and vacation time? Before you decide to pursue a permanent position, make sure that you're not jumping from the frying pan into the fire.
Be the Best You Can Be
Once you've determined that the company where you are temping is a good fit for you, do your best to be an exemplary employee. Forget that you're "only a temp," and work as hard and as accurately as if you were a permanent employee. Get to work early or on time. Check and recheck your work. Make every effort to get along with your coworkers. Keep a tidy work area. Realize that the powers that be are observing your work habits and abilities. Companies often choose to hire a temp when a permanent position opens up rather than choosing to proceed with an unknown entity.
Apply for Open Positions
Find out where open positions are posted. Some companies use a bulletin board located in the Human Resources department or lunchroom, while others prefer to post available jobs on their company website. Check back often to see if there are any permanent positions for which you are qualified. Have your resume handy and up-to-date so you can be one of the first to apply for the job you're interested in.
Network With Coworkers and Supervisors
Make it clear to your coworkers and your supervisor that you are interested in turning your temporary position into a permanent job. If you don't let them know, they may assume that you're happy enough with your temporary status. While some workers do prefer the freedom that temping allows, you need to make it clear that you're seeking an ongoing gig.
Know When It's Time to Move On
While transitioning from a temporary position to a permanent one can be an easy process, sometimes it just doesn't happen with a particular company. When you've been a temp for more than six months and the company has shown little to no interest in hiring you, it may be time to move on to greener pastures. Speak to your contact at your employment agency to discuss the realistic possibilities of being hired by the company on a permanent basis. If the prospects don't seem good and you're in desperate need of a permanent position, you may want to begin again with another company that is more open to permanently hiring temporary workers. The next time you're offered a temporary position, rather than turning it down immediately, consider your long-term goals. A temporary position can be just the opportunity you're seeking to springboard into the permanent job that you want and need.