7 Things to Leave Off Your Day Labor Job Resume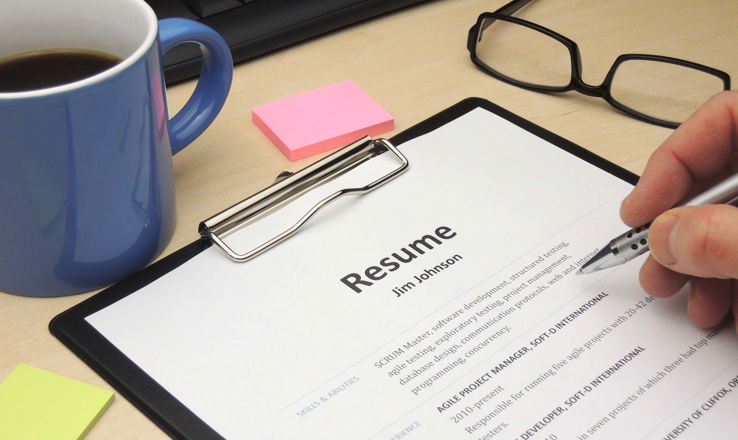 Whether you're re-entering the work force after a long break or starting your day labor job search for the first time, having a stellar resume is a great start! Here are seven things that shouldn't be on there.
Personal Information
While your resume is the perfect place to talk about your work experience and show off your skills, it shouldn't list all of your personal information. The opportunity for an employer to learn more about you will come in the interview stage. When recruiters are reviewing your resume for an interview, they will make a decision to bring you in solely based on your work experience and qualifications. As a day labor job seeker, you also want to be hired based on merit and not other information that has nothing to do with the position. So what types of personal information should you leave off of your resume? Your age, date of birth, ethnicity, political party, religious affiliations, and marital status. It's also a good idea not to include a photo. There will be plenty of opportunities for the staffing agency to find out what you look like.
Hobbies
Another piece of personal information that shouldn't be on your resume are the hobbies and activities you do in your spare time. Aside from possibly causing bias on behalf of the staffing manager, you want to leave room on your resume for the important information that can determine if you get the day labor job or not. Don't worry if you feel that by leaving this out you won't be seen as a well-rounded person. You can show off that side of your personality during an interview or even when you land the day labor job.
Unrelated School Information
Unless you're listing your trade school certifications, you should leave off school information. That includes high school and other schools you attended that were unrelated to the day labor job you're applying for. It also isn't necessary to list grades, GPA's, or organizations you belonged to - unless it's related to the job.
Jobs More Than 10 Years Old
If you have a long employment history don't bore the recruiter reading your resume with every single job you worked. A good rule of thumb is to only include the day labor jobs you've held in the last ten years, especially if they've been in the same blue collar industry. The goal of a resume is to give the staffing manager a quick and specific overview of your day labor job skills as opposed to a long, detailed history of your work experience.
References
Back in the day it was perfectly acceptable to list references on a resume or even include the line "References Available Upon Request." Now you can omit that altogether. At the resume stage, a recruiter doesn't need to know about your references. If a day labor job calls for verifiable references, you can provide it as a separate document.
Grammar Mistakes and Typos
No matter what type of day labor job you're applying to, your resume shouldn't have any type of grammar mistakes and typos. There are a couple of ways you can make sure these don't happen. You can read it aloud to catch mistakes, read the document from the last sentence to the first, or even have a friend review it for you.
Creative Formatting
As mentioned before recruiters want a resume that gives them a clear picture of you are as a blue collar worker so they can decide if they want to hire you. That's why it's important to make sure the document itself is easy to read. What you don't want on your resume when it comes to formatting? Colored paper, crazy looking fonts, and artistic designs.
Ready for more tips on that can get you ready to get back to work? Click here now to sign up!