The 5 Elements of a Great Resume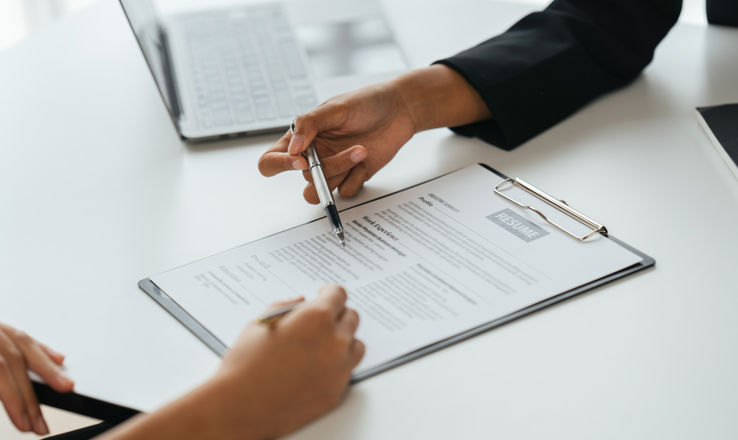 You've found the perfect job opportunity but it requires you to send in a resume. Not sure if it's up to par? Check to see if it has these five elements.
Relevant Work Experience
Go the extra step in making your resume stand out - highlighting the experience and skills that will make you the ideal candidate for the job. A great resume will only list the work experience that is directly relevant to the position you're applying to instead of listing every single job you've had. What if you don't have any relevant experience? List the jobs and the responsibilities that gave you the valuable skills to perform well in this new industry. The trick is to keep your resume focused when it comes to the experience section, instead of just sending the same resume you would send to everyone else.
The Right Key Words
Along with listing relevant experience, a great resume has the right keywords. Where can you find the right ones to use? In the recruiter's job description. How do they describe their perfect candidate? What specific types of experience and certifications are they looking for? What job titles and responsibilities do they list? Look for these answers in the job description. A great resume includes as many of these words and terms as possible so it not only catches a recruiters attention offline, but makes your resume searchable online (like on LinkedIn and job boards).
Simple and Organized Format
A recruiter may pass over all the great experience in your resume if isn't presented in an easy to read way. That's why great resumes have a simple and organized format. Your contact information (name, address, phone number, and email) should be displayed clearly at the top. Next is your job experience, which will be listed in chronological order, starting with your most recent position. Each of these sections will include the job title, company, dates of employment and location. Underneath will be a bulleted list of your job responsibilities and experience.
Omit the References Section
A section that a great resume doesn't have is one that lists your references. If an employer needs to speak with them, he or she will let you know when they call you in for an interview. Until then, there's no need to include them on your resume.
Click here for tips on getting the best job references.
No Spelling Errors
Another thing a great resume doesn't have are spelling and grammar mistakes. So when you're done putting your resume together, proofread it to make sure everything is spelled correctly and sentences make sense. It's also a great idea to have another person look it over before you send it off.
Now that you have a great resume, it's time to find that next job opportunity! Click here and let us help you find your perfect match.