What to Expect When Working with a Blue Collar Staffing Agency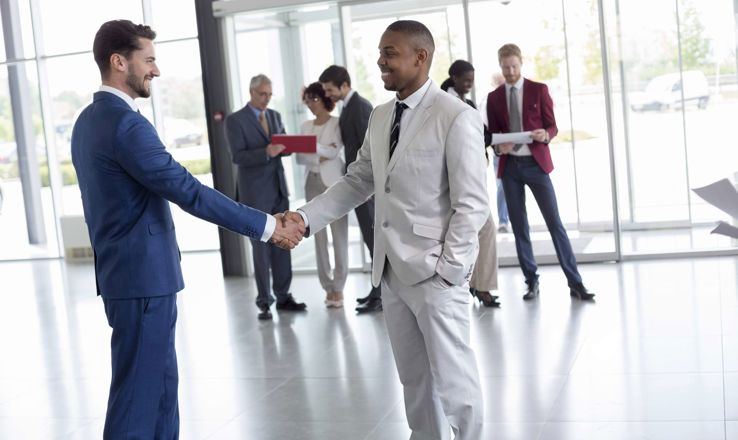 According to the American Staffing Association, over three million temporary and contract employees work with staffing agencies every week. These staffing companies work with all types of workers, including day laborers like you. Here's what you can expect when working with a blue collar staffing agency.
Filling Out an Application in Person
Just like any other staffing agency, your first step is to show up to your local office and fill out an application. Make sure you check online to see what their application hours are and what additional paperwork you need to turn in so you don't make a wasted trip. These documents are usually those that can verify who you are and your eligibility to work (think driver's license, social security card, etc.). When you are filling out your application make sure you take your time to read all the directions. Fill out all applicable sections and review for any misspellings before turning it in.
There May Be an Interview Process
Some positions may call for a job interview with a staffing manager so you should be prepared. Some tips on giving a great interview? Know the requirements of the job inside and out so you clearly talk about how your skills and experience are a perfect fit. Prepare questions for the staffing manager beforehand and make sure your resume is in great shape.
Read on for more tips on how to ace an interview.
A Blue Collar Staffing Manager Will Find Your Match
After verifying your work history, checking references and learning more about you and your skills, your staffing manager gets to work on finding your next assignment. Because blue collar staffing agencies specialize in the type of work you're looking for, they know the industry inside and out. Armed with that knowledge, they will go through their list of available job openings to find assignments that match your skill set and experience. Not only do staffing managers look for the labor job but the right type of job according to the work option you're looking for. Temporary assignments allow job seekers to work where, when and how they want. Temp-to-hire jobs offer a bridge to the permanent job a laborer wouldn't have otherwise. For construction workers who only want a permanent placement, staffing managers at blue collar staffing agencies work hard to find those types of assignments as well.
You'll Be Prepped Before Starting Your Next Assignment
Once you've been matched and assigned to a job, a blue collar staffing agency will make sure you're prepared. They give you instructions on the requirements of the assignment before you start work such as bringing your own tools or making sure you're available to work overtime as needed. If you still have questions, you can always contact your staffing manager.
Are you ready to find your next construction job opportunity with a blue collar staffing agency? Click here now to find a Labor Finders office near you!