The Ultimate Guide to Welding, Part 3: Industries that Employ Welders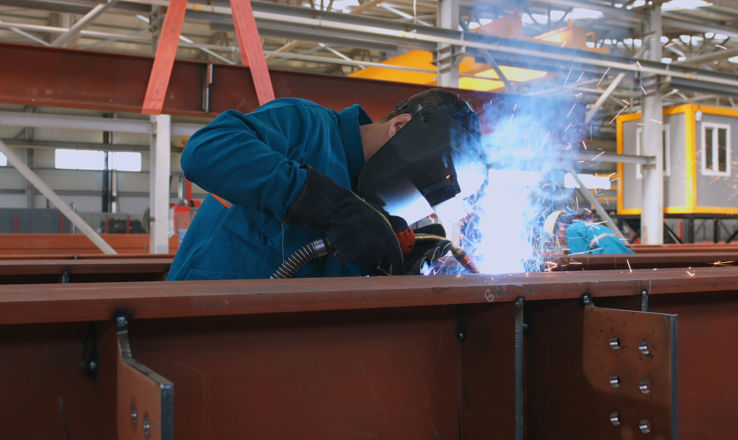 Welding is a highly versatile and important process used in NASCAR racetracks, the oil fields of Texas, and airports across the world. There are hundreds of welding jobs available. The key to success, however, is selecting the right job for you. In order to find a welding job that best fits your skill set, it is important to have a complete overview of the industries that employ welders.
What Industries Employ Welders?
The projected job growth for welders from 2016 to 2026 is +6%, which means that 22,500 new welding jobs are expected to be created by 2026, according to the U.S. Bureau of Labor Statistics. That is due to the increasing need for welders across many industries, especially manufacturing. Job prospects vary with the worker's skill level, meaning that job prospects are good for welders trained in the latest technology, however, welders without up-to-date training will encounter strong competition for jobs. Here are the industries where welders can find work:
Aerospace: Since the construction of the very first commercial aircraft, welding has been used in the aerospace industry as one of the most effective methods of fusing metal. Aerospace welders are responsible for the manufacture and repair of airplanes, jets, and helicopters in the aircraft industry.
Agriculture: Welders working in the agriculture industry provide structural repair and modification on farm agricultural equipment. Agricultural welders are hired to help build custom tools or systems that increase farming production.
Automotive: It is a common practice to weld together car parts in the auto manufacturing and repair industries. Auto welders perform structural repair on vehicles, improving design and integrity. Auto welding education programs are provided at various colleges and train students about basic circuits, gas welding, arc welding, and more.
Construction and Infrastructure: A large-scale construction project is only as strong as the quality of its individual components. So welding is critical to the success of any construction or infrastructure project. Welders in this industry create the metal framework for buildings and bridges, and they also cut and repair beams, columns, and girders.
Manufacturing: Welders are hired by many different types of manufacturing plants. The most common are those that deal with construction and structural metals, mining, agriculture, and automotive.
Military: The U.S. military has operations all over the world where they need these types of workers. Military welders are hired to maintain, build and repair weapons, facilities, and vehicles used to support troops.
Click here to read more about military welding.
Railroads: Railroad welders assess the damage, repair cars and tracks, and weld rails together so they are perfectly aligned before use.
Ship Building: Welders are needed in the shipbuilding industry to create metal frameworks, as well as cut and repair beams, columns, and other materials. Welders that work in shipyards must know how to stay safe while welding in a confined space.
Underwater: This specialized field requires an additional certification in diving. Underwater welders are responsible for performing tasks such as fitting in rigging, testing, and inspection, underwater photography, and underwater cutting with heavy equipment. Underwater welders are in high demand in the oil and gas pipeline, naval, and shipyard industries.
Read more about what welders do in The Ultimate Guide to Welding, Part 1: What Welders Do.
Considering a career in welding? Click here to connect with a Personal Job Agent in your area that can help you get started.