What to Know About Working as An Electrical Assembler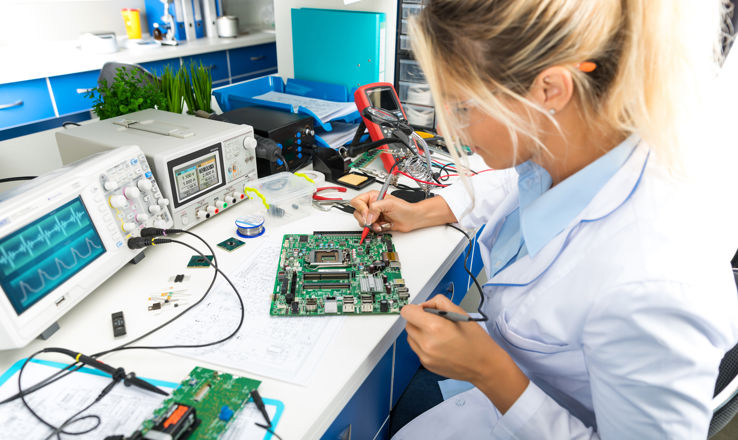 Electrical assemblers are the light industrial workers behind many of the gadgets and appliances we use every day. According to the Bureau of Labor Statistics, there were 218,900 people working in electrical assembling in 2016. These jobs are found in manufacturing industries that produce things like semiconductors, car parts, computer components, airplane products, and communications equipment. That means plenty of opportunities to get started in a rewarding career.
Here's what you need to know about this job.
What Does an Electrical Assembler Do?
The short answer to this question is that these workers are responsible for putting together anything electrical in a manufacturing setting. Their jobs in reality involve a lot more than that. Some of the things that electrical assemblers do include:
Reading blueprints and specifications
Before the assembling part of the job can start, these workers have to look at the design, blueprint, work order, or diagrams of the component they're putting together. They have to be able to understand the measurements, follow instructions, and make sure they have all the materials they need.
Assembling electrical components
In the core part of their job, assemblers use skills such as attention to detail and good hand-eye coordination to put electrical parts together. These parts can be as small as a remote control or as big as a motor. The assembling process includes tasks such as soldering, spot welding, operating machinery, cutting wire, painting parts, insulating electrical connections, and drilling casings. This part of the job requires great physical health so you can lift heavy materials and equipment, handle the repetitive motions of assembly, and stay on your feet for long periods of time.
Read about these other great light industrial careers.
Testing and repairing electrical components
Once the electrical product is put together, an assembler may be responsible for making sure it works. They'll run and test these electrical systems carefully to make sure there aren't any defects and the product matches the design specifications. If there are any defects, they will make the necessary repairs (and then test again) before they box it up to be shipped off. For this part of the job, it pays to have great problem-solving skills.
The Training You Need to Be an Electrical Assembler
Like many blue-collar jobs, the minimum requirement to get started as an electrical assembler is a high school diploma. After that, you have a few options. You can go to a technical school and take classes in math, electronic assembly, tools, and circuit techniques. Some schools even offer an electrical assembler certificate. Another option is to get an entry-level assembler job and learn while you work. Many companies look for people who have skills such as strong attention to detail, a great understanding of math, good hand-eye coordination, and can handle work tools.
Our personal job agents are ready to help you get an electrical assembler job in your area. Click here to connect with one in your local office.