The 6 Advantages of Working With Staffing Agencies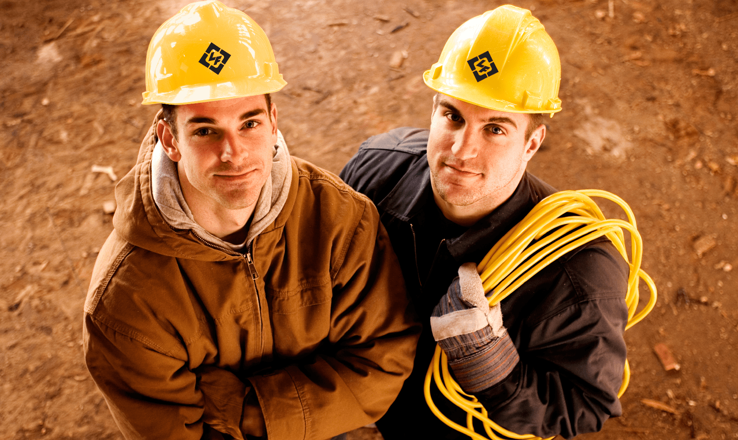 A Blue collar staffing agency can be the missing link between you and the job you're looking for. Here are the six advantages of working with one.
Get Exposed to Different Industries
If you're not sure what type of day labor job you want or which one you'll be good at, a blue collar staffing agency can help you decide. With a wide range of jobs to choose from, you can try your hand at a number of different work positions and environments. For a few months you could work as a general laborer on an outdoor construction site or, work a week as an electrician's helper in a commercial building. The freedom to move around from job to job until you find the one you like (or even better, what you want to do as a career) is a big advantage to working with a blue collar staffing agency.
Make Important Contacts
Not only do blue collar staffing agencies have access to jobs that aren't advertised to the public, they also give you access to people who can be instrumental to your career. Just being placed as a worker through the agency already gives you a leg up on the competition. Since these employers trust the recruiters and the people they place, they're already confident that you're the right person for the day labor job. While you're there, get to know your boss and coworkers. Make a great impression so they can serve as references when you go after your ideal job.
Get Paid to Train
Whether you're just getting out of trade school or looking to change careers, blue collar staffing agencies can help you get to the next level. Recruiting managers can place you in the entry-level jobs that give you the hands-on training you need to move up in your day labor career. Unlike many internship programs, you'll be getting paid to work alongside experienced professionals that can really teach you what it takes to make it in any blue collar career.
Have a Flexible Working Lifestyle
Do you prefer to only work in the evenings? Would you like to see your kids off to school in the mornings? Take care of an elderly parent on the weekends? Recruiters at blue collar staffing agencies take your lifestyle into account when matching you with available job opportunities. You can even choose to work temporary jobs during certain times of the year. When you work with a blue collar staffing agency, you are in control of when and how you work.
Get Valuable Feedback
If you go about your job search alone, it can be really frustrating trying to figure out why you are not getting hired. With a blue collar staffing agency, a staffing manager is there to guide you every step of the way. Since they have the inside scoop on what employers are looking for in day labor workers, they can help you prepare for your job assignment. Many of these agencies will even give you the safety gear you need to perform the job safely.
Easy Transition to a Full-Time Position
Another big advantage to working with a blue collar staffing agency is that they can help you transition to a full time job. Just like you can try out a job to see if it's for you, many companies want to do the same with workers before hiring them full time. These assignments are also known as temp-to-hire positions. Blue collar staffing agencies are also a good source of full-time permanent positions.
Are you ready for more tips like these? Click here now to get all the information you need to get back to work with a blue collar staffing agency.