How to Use Social Media to Find a Labor Job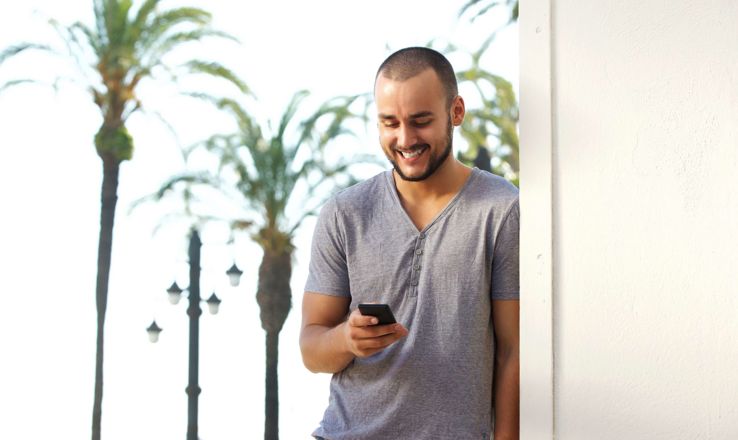 Social media is an invaluable tool when searching for the perfect job. While many people in finance and tech declare it as the best way to find a job, it can also be a blue-collar worker's best friend! Here's how these three major social media platforms can help you find your next labor job.
Twitter
From your next-door neighbor to Fortune 500 companies, Twitter is used to exchange breaking news and information literally as it happens using 140 characters or less. Part of this stream of information is the job opportunity you're looking for but how do you find it?
Do a Search
Use the Twitter's search function to search the types of jobs you're looking for. In seconds you'll get a full list of every tweet and account related to your field.
Follow Your Favorite Companies on Social Media
Companies and labor staffing agencies use their Twitter feeds as a real-time job board by posting the latest openings they're looking to fill. Make sure you don't miss any of them by following companies you would love to work for or labor staffing agencies that place workers like yourself.
Participate in Industry Related Twitter Chats
Show off your experience by participating in Twitter chats with others in your field. Not only are these social media discussion sessions informative, it helps you connect with others who could potentially help you land a job.
Facebook
Unlike Twitter, Facebook allows people to go into more depth with the information that they share, including job postings. However, when it comes to your job search, the way you go about it is very similar:
Facebook's Search Tool
This social media platform also makes it easy to find specific types of jobs and companies. You'll get a comprehensive list of people, companies and posts related to what you're looking for.
Facebook Groups
Like Twitter chats, there are groups for all types of labor workers to get together and network. There are also groups, like Industrial Job Seekers, that were created specifically for people looking for job featuring openings on a regular basis. Another reason to use this tool? You'll get an alert every time something new is posted so you won't miss a thing!
"Like" Companies You Want to Work For
You can follow the latest happenings, interact with the brand by liking and sharing their content and be one of the first to know when new jobs are posted.
LinkedIn:
Created for the opportunity-seeking person in mind, LinkedIn is the ideal social media platform for job seekers. Besides making sure your online profile is complete (and professional), some of the features you should take advantage of are:
LinkedIn Groups
Just like Facebook Groups, participating in discussions tailored to the field you specialize in allows you to network and learn of job opportunities you wouldn't hear about otherwise. Whether you're in construction, plumbing or even welding, there's at least one group that's dedicated to the type of work your looking for.
Job Search Tool
Like the online job boards you're familiar with, LinkedIn has it's own job search tool you can use to find available work in your area. What makes this even cooler to use is the ability to see if anyone you're already connected to someone who works there, look at the resumes of the people who you'll be interviewing with and apply using your LinkedIn Profile. There's also an app you can download to your smartphone that lets you search for work on the go.
Ready to get started with your job search on social media? Make sure you "Like" us on Facebook and follow us on LinkedIn and Twitter to see all of our daily job postings!