Construction and Technology: What You Need to Know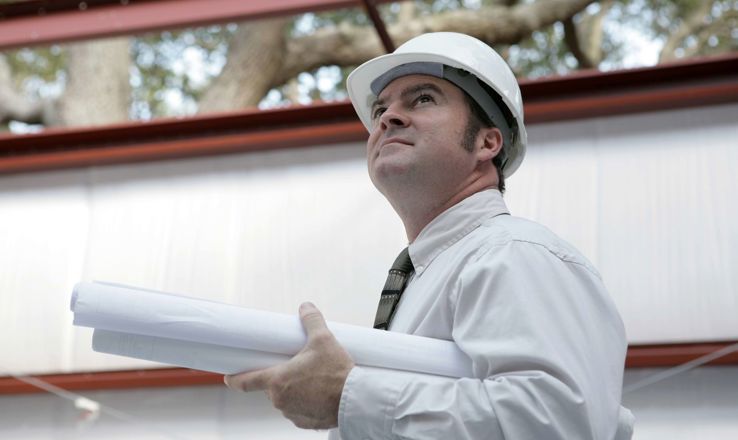 Over the past year we've seen the boom in job opportunities for construction related jobs; but what you may not have known is how the construction industry has incorporated new technology to make their job sites safer and more productive. Here we take a look at three trends that are transforming the way we work in construction.
Facial Recognition Software
When it comes to punching in and out on a job site, all you need is your handsome face according to this new technology trend. Some construction companies are using facial recognition software for human resource functions such as payroll as well as security measure. Workers can find themselves stepping into futuristic turnstiles before starting work or using the camera and GPS systems on their phones to check out from a remote site.
Construction Drones
The construction industry is using these small, high flying machines to take their project management to the next level. Drones are being used on projects to do everything from aerial surveys of job sites to checking for possible work hazards. The Sacramento Kings stadium in California made news for using drones to periodically take videos for their 3D architectural plans of the site so managers can gauge whether the project was on track. They were also being used to monitor workers in real-time as well.
Safety Apps
Construction workers face their own unique types of stresses while working and modern technology – in the form of mobile apps – are helping them stay healthy and safe. OSHA has issued a heat safety tool that gives workers critical information right to their phone. It can take the heat index of their worksite, assess a risk level for that day and give workers regular reminders to protect themselves from heat related illnesses. It's available on Android and iPhones in both English and Spanish.
A Word on Privacy
With the use of technologies like facial recognition software and drones, issues of worker privacy have come to the forefront. "Any emerging technology is going to find legs and survive and go forward, if we want it to or not," says VP and Director at Parsons Brinckerhoff James Ruddell in an article on Construction Dive. Many critics are concerned that these new trends are violating workers right to privacy while on the job. The FAA also has strict rules when it comes to using unmanned aircrafts like drones for commercial purposes. In the end, construction companies must find safe and legal ways to use these new technologies on their projects. "There needs to be checks and balances when we're managing personal information like this." says Ruddell in that same article. "Even if it may seem less efficient, it's the right thing to do."
Are you a construction worker looking for the next big opportunity? Click here find a local Labor Finders office near you!