How Construction Workers Can Beat 3 Types of Work Stress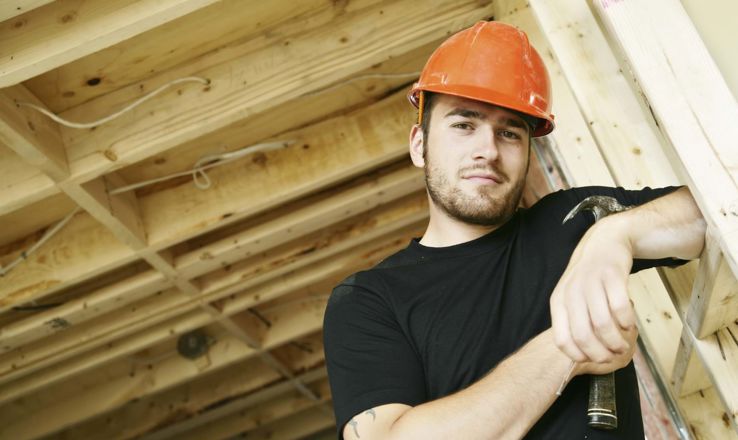 With the growing number of jobs in construction, those already in the field have many opportunities to explore. Like any other career, these types of labor workers have their own types of job stressors to deal with. Here's how to beat the three most common types of stress that construction workers face working on a site.
Physical Stress
There's no doubt that construction workers are required to do a lot of physical work, which leaves these laborers susceptible to physical stress. From getting sick to severe injuries, making sure you stay healthy and safe on the job are paramount. What OSHA labels as Construction's Fatal Four – falls, electrocutions, getting caught-in or in between things, and being struck by an object – can be prevented. As a matter of fact, according to the Bureau of Labor Statistics, eliminating these four types of injuries would save 508 lives every year. So for construction workers on site, make sure you take precautions like:
Inspecting ladders and scaffolds for dangerous wear and tear as well as slippery substances before getting on them.
Don't skip wearing safety gear like goggles, steel-toe boots and hard hats.
The same goes for using safety equipment that can keep you from falling, like harnesses.
Lift heavy objects using the correct form, clean up any spills you come across and follow proper safety procedures.
Mental Stress
Just like any other worker, construction workers and laborers have their share of mental stress on the job. Long hours, being away from home and dealing with physically demanding work can take a toll on a worker's mental health. To keep yourself focused and better able to handle work-related stress, there are simple yet effective things you can do such as taking meal breaks and getting enough sleep. If you still feel overwhelmed, take advantage of employer-provided behavioral services.
Weather-Related Stress
When working outdoors, the weather can also be a job stressor. Being in extremely cold conditions can cause illnesses like hypothermia, frostbite and trench foot (where skin tissue dies due to being exposed to wet and cold conditions for a long period of time). On the flip side, working in very hot temperatures can lead to heat rash, heat cramps (from sweating profusely) and heat stroke. To make sure this stress doesn't impact your workday, do the following:
When working in cold weather, wear layers of clothes and cover up your head with hats or scarves.
When working in hot weather, wear cool clothing and stay hydrated by drinking water or sports drinks regularly throughout the day.
Are you ready to find your next construction job opportunity? Click here now to find a Labor Finders office near you!