3 Mistakes You Shouldn't Make With Heavy Equipment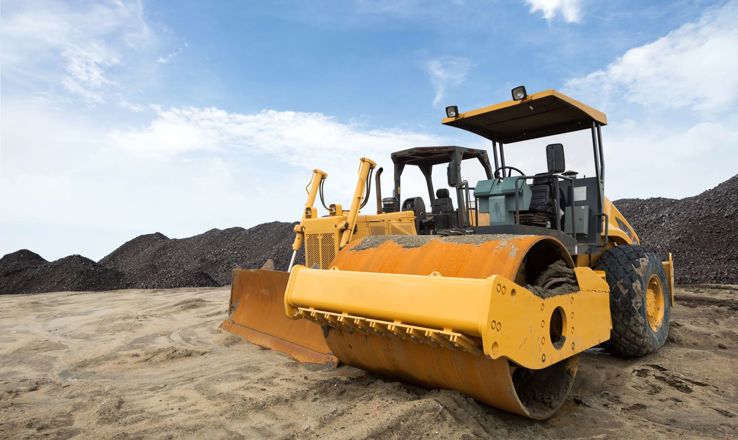 From dozers and loaders to forklifts and heavy haul trucks, working with heavy equipment on a regular basis can be a rewarding career. When it comes to safety, getting the proper training, regular maintenance and wearing the proper clothing are at the top of the list. However, if you do any of the following on a job site, you could still be jeopardizing your safety as well as the safety of others.
Leaving Heavy Equipment on the Road
As much as you may want to rush to get home after a long day, leaving your loader or haul truck in the open road is ill advised. Instead, make sure they are driven completely off the road especially in the evening. As an extra safety bonus, if this type of equipment is out on the road during your workday, make sure it's properly marked with red lights, red flags or flares so everyone from fellow workers to motorists can see it and take the proper precautions.
Not Buckling Up
Just as you would in your car, make sure you are seated correctly in your work vehicle with your seatbelt on. Rollovers and collisions while using heavy equipment is a dangerous reality and a seat belt can keep you from getting ejected from the cab and ultimately save your life. Unless the equipment is designed for standup operation or doesn't have a rollover protection canopy (ROPS) OSHA requires that heavy equipment have seat belts. To make sure you are extra safe, inspect the mounting hardware, buckle and the belt itself for any wear or damage before getting in.
Getting In and Out Of Your Heavy Equipment in a Hurry
Whether you're running late or work in a fast-paced environment, don't be in such a hurry to get on and off your equipment. Falling while climbing into or out of a cab is a very common injury when dealing with heavy equipment. Doing this the wrong way can also activate a loader's attachments like a lift arm or bucket, causing serious injuries or death. Luckily these scenarios can be avoided by taking your time to properly climb up or down from the heavy equipment. Make sure you're parked on level ground and the equipment is completely shut off. Utilize ladder steps and grab bars as well as use the three-point contact system of getting in and out (either both hand and one foot or both feet and one hand on the equipment holds). Also avoid using other parts of the equipment that are not meant to help you get in or out of your heavy equipment cab.
At Labor Finders we live by the motto "Safety, Respect and Appreciation". To find your next job opportunity, click here to find your local office.