Hiring Generation Z: What You Need to Know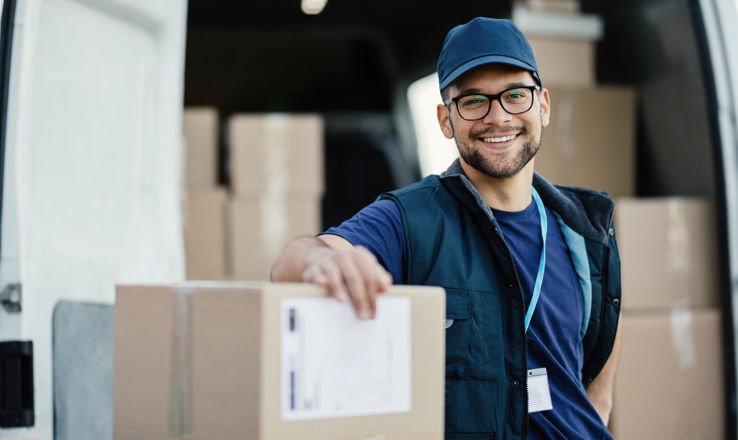 Born between 1998 and 2016, Generation Z is poised to be the next wave of workers for our talent pipelines. Here's what you need to know (plus tips on how to recruit them).
They're Career Driven
Even though they're young (and may still be in school), Generation Z is already working towards their career. From internships to their first job, they are driven to make decisions that will bring them closer to their dream job. That could mean getting an entry-level position and working their way up, job-hopping, or even starting their own business. According to a report from Ranstad, workers in this age pool work for an average of 4 companies in their lifetime while 17% of them want to start their own business.
Hiring Tip:
Be sure to learn about your prospective candidate's career goals so you can show how the job can lead them there. Give examples of past employees who have taken the same career path they're trying to take. Also, be clear on the skills they'll learn and how long the climb up the career ladder will take.
It Isn't Just About the Money
Because they are so career-driven, it will take more than a competitive hourly wage to get them working for you. According to a study by Millennial Branding, only 28% of the Gen Z workers they surveyed said that money would motivate them to stay with a company and work harder. They may see their careers as the path to financial stability as opposed to getting any job that pays well. Gen Z will choose the position that meets their professional goals and fits their personality.
Hiring Tip:
While entry-level blue-collar work may not have the best pay, it can lead to fulfilling long-term careers. A general laborer can work their way up to being a general contractor or a line cook can become a freelance food stylist. That's why it's important to point out the available career advancement opportunities in your company while interviewing Gen Z.
They're Forging Their Own Work Lives
In a world where everything is customized, Generation Z candidates want to personalize their careers. In a survey on Inc.com, 62% of these workers want to customize their own career paths and 56% of them even want to write their own job descriptions. Business Insider reports that 75% of Generation Z would like a company that offers multiple roles of employment. They want options as well as the opportunity to spread their work wings when they need to.
Hiring Tip:
One of the perks of blue-collar work is the ability to take on entry-level jobs with little to no previous experience. Highlight the multiple roles your company offers and how Gen Z candidates can take advantage of them. Point out how temp and temp-to-hire openings allow them to try out a position without long-term commitment.
A Job Has to Make a Difference
Aside from wanting to take more control of their careers, Generation Z also want their jobs to make a difference in the society they work in. According to Intern Sushi, an early-career networking site, 60% of Gen. Z want to make a positive impact on the world with their work. That means their values and humanitarian priorities have to align with the company they decide to work for.
Hiring Tip:
Employer branding plays a huge role when it comes to communicating the values of your company and demonstrating how it gives back to the community. Showcasing charities you support and how employees can use their positions to support the greater good is a great way to attract these types of workers.
They were Born Tech-Savvy
While millennials experienced the birth of technology as teens and young adults, Generation Z was born into it. They don't know a world where Facebook and smartphones didn't exist. It's a big part of their lives and as such, the biggest tool they use to find jobs and explore careers. Because they spend so much time online, they are attracted to short and easy-to-digest content.
Hiring Tip:
Reaching Generation Z online is crucial to your recruiting strategy. Not only do you have to make sure your job openings are found on social media, but you also need to make sure you convey a strong employer brand as well as consistently provide the information these young workers need to take their careers to the next level.
As one of the best in staffing, we've developed an extensive network of people (including Gen Z workers) who are ready to work with a company like yours. Find out how we can help you!