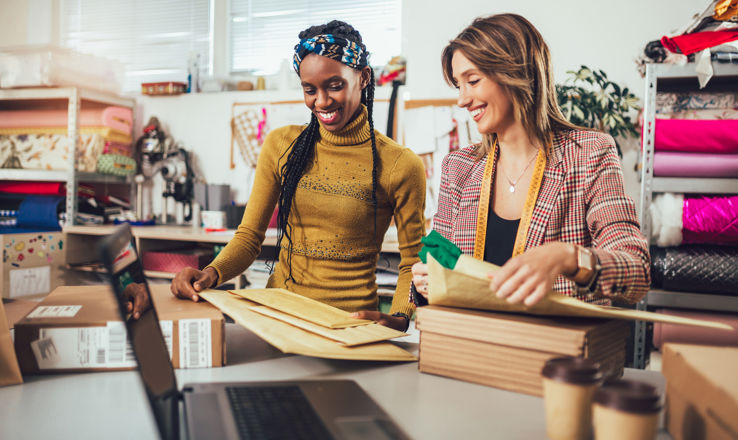 Retail Buyers play a major role in-store operations, making sure shelves are stocked with the best merchandise. But their job is more complicated than just buying products for stores.
Retail Buyers Determine What to Buy
A lot of thought goes into what products are on store shelves. Retail buyers have to consider a number of things when they're sourcing goods for retail and department stores. They keep an eye on trends to see what's popular among shoppers. They determine whether stores need to introduce new products or keep ordering what a store already sells, based on sales data. Retail buyers also need to get the merchandise a store needs without going over pre-determined budgets or risking product quality.
Retail Buyers Work Off Of Data and Reports
How do retail buyers know exactly what merchandise to buy? They use various types of data and reports to help them make those decisions. By analyzing price reports they get a sense of what's selling in a store and what isn't. Price proposals help retail buyers determine how much to spend on certain goods. Market trends and prediction data is helpful in retail buyers choosing the types of products to buy that customers will love and buy.
Read on to learn about these other great retail careers.
Retail Buyers Are in Charge of Finding Suppliers
One of the major job responsibilities of a retail buyer is to find suppliers that are available, reliable, affordable, and provide quality merchandise. The search usually starts at retail trade shows and conferences where they can network with many suppliers in one place. Then, just like recruiters, retail buyers interview potential partners, including checking out their distribution centers. Once they find the supplier they want to work with, contracts have be drawn up and reviewed before they're signed. Placing and reviewing orders, maintaining purchasing records, renegotiating contracts, and dealing with defective items are a few of the tasks retail buyers handle while working with suppliers.
How to Become a Retail Buyer
The first step in getting a job as a retail buyer is getting a bachelor's degree in a relevant field like business or supply management. Then you can land an entry-level job where you'll learn how to do tasks like managing inventory and working with suppliers. Depending on where you live or what company you want to work for, you may need to get certified as a retail buyer. Organizations like the Institute for Supply Management, The American Purchasing Society, and the National Institute of Government Purchasing offer certification programs, prep courses, and exams.
As you go through the process of becoming a retail buyer, you'll gain the soft skills you need to be successful in this career. Analytical skills, is one of them, as you'll need it when looking over reports, invoices, and contracts. Being able to make good and timely decisions is essential in this job – from deciding on what products to buy to what supplier to work with. A third soft skill you'll need as a retail buyer is being able to negotiate with the vendors you work with on a daily basis.
Ready to get started in your retail career? Our Personal Job Agents are here to help you every step of the way. Click here to get started.