4 Great Retail Careers You Should Know About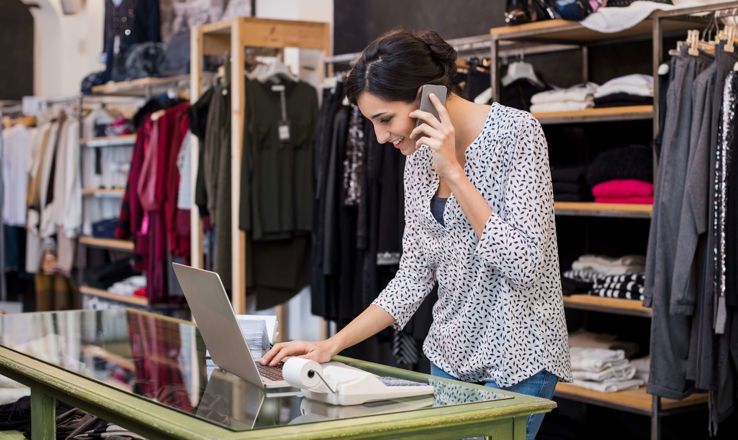 According to the Bureau of Labor Statistics, there were over 4.8 million workers in the retail field in 2014. But is working in a store as a cashier or a stocker a dead-end job? Can you have a retail career? The short answer is yes and here are four options to know about now.
Retail Manager
A natural progression from working as a store associate is becoming a retail manager. In this retail career, you would be the person that works behind the scenes to make sure a store runs smoothly. Some of the responsibilities include overseeing other retail employees, implementing sales promotions and strategies, and making sure the products being sold in the store are the best they can be. Retail managers are also responsible for a customer's experience and safety in a store. While it's totally possible to work your way up to this position it's often easier to get there if you have a degree.
Buyers and Planners
Did you enter the retail field because you love shopping for products? Then you can have a retail career as a buyer or a planner. In these jobs you would be responsible for choosing what type of products go into particular stores and how they get there. Buyers will shop from wholesalers and buy items based on a store's brand and what customers want in their favorite stores. Planners are the people who figure out how to get these products to the stores on time. To start in any of these two career paths, you can take advantage of entry-level positions either in-store or in a corporate office.
Security and Loss Prevention Officers
If you have previous military experience or looking to get on-the-job experience to prepare you for a law enforcement career you could be a security and loss prevention officer. In this retail career, you would be responsible for deterring and investigating shoplifting in stores. You can find them monitoring live security footage in a back office, looking out for any suspicious activity. These officers also walk the retail floors dressed in plain clothes to keep an eye on customers. If there is a shoplifting incident, they coordinate with law enforcement to get them the information and evidence they need.
Visual Merchandisers
As a visual merchandiser, you would be responsible for making sure the inside of the store looks great. Visual merchandisers come up with design ideas for the layout of the store, decide where shelves and display fixtures go, take down old displays and choose which products will get special attention. Visual merchandisers are also responsible for dressing up store windows and their mannequins, hanging up wall posters and updating price signs. If you like retail and love being creative, this is a great retail career choice for you.
Let Labor Finders help you find your next job! Click here to start working with us now.