Warehouse Job Safety: What You Need to Know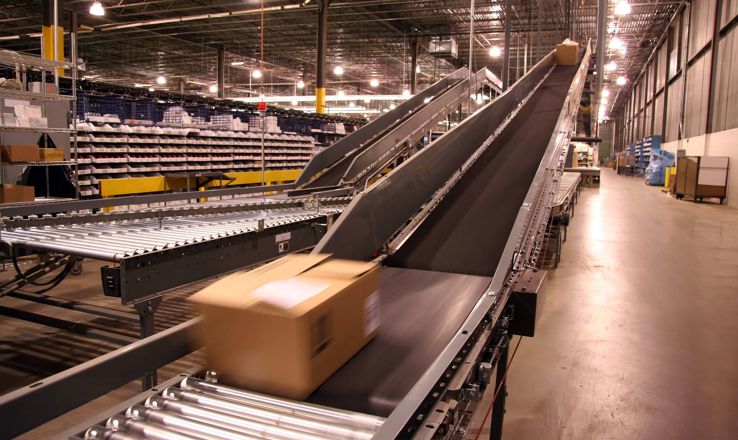 OSHA reports that there are over 145,000 people working in more than 7,000 warehouses - making up an industry that has a fatal injury rate that's higher than the national average. From overexertion to getting struck by heavy equipment, here's how you can avoid injuries like these on a warehouse job.
Loading Docks
One of the aspects of a warehouse job that could be a big safety problem is the loading docks. Driving a forklift in this area can be especially dangerous. That's why it's important to drive them slowly, be extra cautious when backing up and pay attention to the signs that warn of dock edges. Also make sure that the docking plates you drive on are secured and can safely support the load. Something else that should be anchored down? The truck or trailer that you're loading or unloading so it doesn't roll away and cause products to fall and possibly injure someone. Jumping down from a dock should be avoided as well. Instead use the stairs or ladders to get on and off a loading dock. Read on for more tips on forklift safety.
Conveyor Belts
Getting goods from production into the warehouse efficiently, conveyor belts come with the warehouse job territory and workers can get injured in a number of ways. Because these belts are constantly in motion, it's very likely to get pinched while taking products on and off so be sure to follow safety procedures. You should also be mindful of how you handle these products as well especially if it requires doing so in an awkward position or performing repetitive motions over a long period of time. Musculoskeletal disorders (MSD's for short) such as shoulder pain or tendinitis can happen while on a warehouse job.
Physically Moving Materials
Speaking of MSD's, these injuries also become an issue on a warehouse job when manually lifting and moving products around the warehouse improperly. Avoid getting injured by lifting boxes using the right form – legs shoulder width apart and your back in a natural, upright position. Don't twist while walking and carry the load close to your body. Also remember that not every box or package should be carried so don't pick up a load that's too heavy. Instead of overexerting yourself, get the help of co-workers or use a forklift to move it. As an added safety measure, make sure all walkways are free of debris, liquids or anything else that can cause you to slip and fall with those boxes in your hands.
At Labor Finders we live by the motto "Safety, Respect and Appreciation". To find your next warehouse job opportunity, click here to find your local office.