The 3 Major Causes of a High Turnover Rate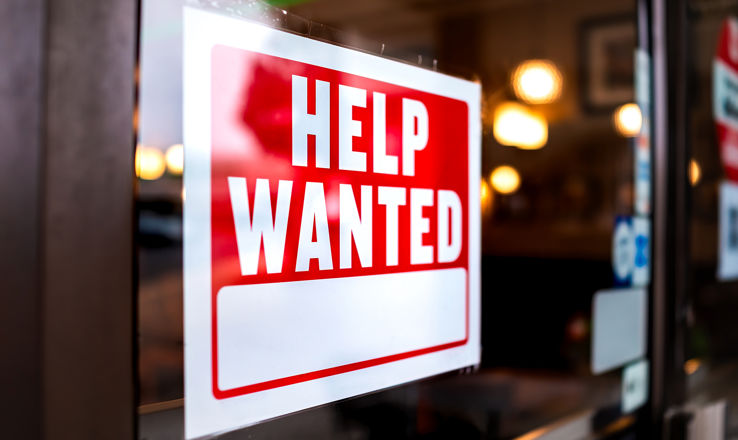 Did you know that almost 3 million people quit their job every month?
If you're experiencing high turnover in your organization, know that you're not alone. The best way to tackle this common business problem is to pinpoint the cause and take immediate steps to correct it.
In this article we address the three biggest reasons workers quit their jobs and how you can find those workers that will stick around for the long-term.
Overworked Employees
It's one thing to work overtime to finish a construction project but quite another to have workers who are chronically overworked. According to a study by TinyPulse, 70% of workers feel like they don't have enough work hours to do their job. When workers are constantly overworked not only does productivity suffer, it makes them more prone to injuries on a site. Combine that with the emotional toll this type of work environment creates, it won't take long for your crew to find employment elsewhere.
How can you keep the workload from affecting your turnover rate? Consider hiring additional workers to take on the additional project work. If hiring additional permanent staff isn't financially feasible, keep a steady stream of temp workers on deck to work onsite as needed.
Job Didn't Meet Expectations
When jobs were in short supply, it wasn't hard to find workers for any type of job even if they were overqualified. Now with unemployment at record lows, it's become increasingly important to not only attract quality workers but be transparent about exactly what the job entails. Blue-collar work can be grueling and monotonous, but failing to disclose the not-so-glamorous parts of the job could be detrimental in the end. A big reason workers leave their jobs is that the position didn't meet their expectations. From doing jobs that aren't in the original job description to not getting the benefits they were promised in an interview, when a job turns out to be totally different from what a worker thought it was, they are likely to leave.
How do you make sure this doesn't happen in your business? It all starts with writing a great job description. The job title should not only be attractive to job seekers but clear about what the job is all about. The description itself should have three parts: A comprehensive description, clear job requirements, and an overview of your company history, mission, and values.
Not Hiring for Soft Skills
Hiring workers with the right credentials and technical experience is very important. Making sure that they can do tasks such as operating heavy equipment, reading blueprints, and the other hard skills that a job requires should be high on your recruiting list. But if your form carpenter doesn't work well with the rest of your crew or your general laborers constantly complain about company policies, they won't last very long. In today's labor market, hiring for great soft skills as well as a cultural fit is just as important as hiring for technical skill and experience. If your workers don't mesh well with your company, it won't be long before you're trying to find their replacement.
What soft skills should you look for when hiring long-term workers? They should be team players as almost every type of blue-collar job requires working with others. Being able to problem solve and take care of any issues that happen on a construction site is a great skill for any worker to have (even a general laborer). Good communication and the ability to see a construction project as a whole are two other great soft skills your staff should have.
In a tight labor market, hiring managers all over the country are experiencing the same recruiting problems you're dealing with in your business. For over 40 years, Labor Finders has partnered with companies like yours who depend on temporary staff to keep their businesses profitable no matter the state of the labor market. Click here to schedule a consultation with one of our Personal Job Agents.