Stand Out As a Professional Blue Collar Worker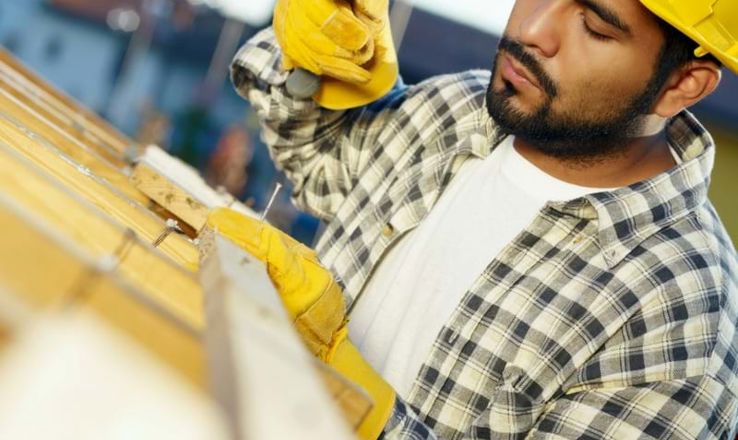 Aside from knowing a trade inside and out, professionalism is an important skill blue collar workers should have. From being on time to respecting coworkers, here are six ways to be a professional blue collar worker.
Be On Time
Being on time is the simplest yet most effective way to be a professional blue collar worker. No matter if it's the second day on the job or coming back from your lunch break, always report back at the designated time. When you're always on time, it shows you're reliable and that you respect your supervisor's time.
Dress Appropriately
Blue collar workers aren't expected to wear suits and ties. That doesn't mean, however, they shouldn't dress appropriately. No matter the attire, it should be neat, clean and follows company policy on a job site. Dressing appropriately also means wearing all of your protective gear. Good personal grooming should also be considered before going to work.
Follow the Rules
From dress code to safety procedures, professional blue collar workers always abide by the rules. While this is easy to do when you start a job, it's very common for people to start slacking off once they've been working an assignment for a while. So don't slip up! Keep up to date on company policies so you can make sure you're not doing anything to the contrary.
Positive Attitude
Having a positive attitude is another way to be a professional blue collar worker. It could be as simple as saying "Good Morning" to your supervisor every day to congratulating coworkers on a job well done. Although we may not always have good days, the professional thing to do is not let it damper your attitude on the job.
Be Respectful of Coworkers
Along with a positive attitude, a professional blue collar worker is respectful of the people they work with. That includes avoiding gossip, being rude and not maintaining a safe work area. Even if there are coworkers you don't get along with, it's important to have a professional attitude when dealing with them.
Click here for tips on how to handle difficult coworkers.
Own Up to Your Mistakes
Even the best workers make mistakes. What separates the professional blue collar workers from those that aren't is that the former owns up to their mistakes. If you performed a task incorrectly, it's important not to shift the blame on someone else. The same goes for receiving negative feedback from a supervisor. Recognize your shortcomings and then come up with solutions on how you can be a better blue collar worker.
Are you ready for more career tips like these? Click here now to get all the information you need to get back to work.