Move Up in your Retail Career and Become a Visual Merchandiser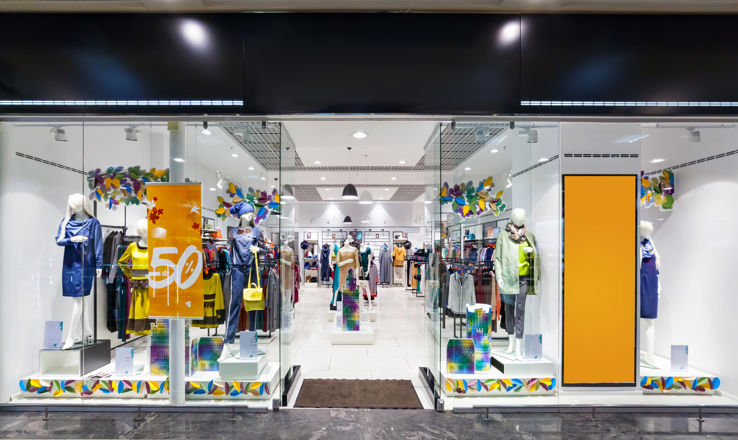 A job in retail doesn't mean being stuck behind a cash register or drowning in boxes in the stock room. If you want to move up in your retail career and have a flair for design, consider a job as a visual merchandiser. They are the masterminds behind the attention-grabbing store windows and in-store displays you see at your favorite retailers.
What Does a Visual Merchandiser Do?
This type of retail employee is a key player in the advertising and sales efforts of a retail store. Visual merchandisers help execute strategies that boost a company's bottom line. But what exactly do they do?
Create Retail Displays
As a visual merchandiser, it's your job to create eye-catching retail displays in windows and on sales floors. They have to entice customers to buy while staying true to the company brand and style. You start by creating a design concept either by hand or using a computer program like CAD. Once it's approved, it's up to you to bring the design to life, even if it means working with construction workers and contractors. It's also your responsibility to maintain and change the displays as necessary. That includes moving merchandise, switching around the shelving, adjusting lights, putting up fixtures, dressing mannequins, and updating signage. You're also in charge of keeping retail areas clean and orderly.
Manage Inventory
No matter how attractive your store display looks, it'll be ineffective if you don't have the inventory to stock those shelves. That's why visual merchandisers are also in charge of handling and managing inventory. Stocking, taking inventory, ticketing (and re-ticketing!) merchandise, preventing theft, and assisting in the shipping and receiving department is a few of the duties that fall under this category.
Train Others
Visual merchandising is a big responsibility and you need the help of fellow retail employees to make sure it's done right. Training them on how to maintain displays and what goes into the store designs is another responsibility that comes with this retail job. The more you inspire and motivate your peers, the better they can help you and your retail efforts in this role.
Read on for more great career paths in retail.
What Skills Do You Need?
To be a successful visual merchandiser you need to be able to work with minimal to no supervision. If you work for a smaller store, this is even more important, because you'll likely be the only visual merchandiser on staff. Other skills include being able to take verbal and written direction, having great attention to detail, and the ability to lift and move heavy fixtures and merchandise.
How to Become One
Having retail experience under your belt is a great start to breaking into this field. You can get on-the-job training especially if you already have a knack for marketing and design. If you're really looking to level up your retail career (and work with a major chain), you can enroll in an associate's or bachelor's degree program in visual merchandising. There, you'll learn about topics such as design theory, marketing, product history, and strategic planning.
Work Life
Because most of your visual merchandising work needs to happen when there are little to no customers around, you can expect to work early mornings, late-night hours, and even holidays and weekends. It's also likely that you'll work full-time and be a salaried employee.
For more career-changing information like this, click here.