Do You Have What It Takes to Work in Food Production?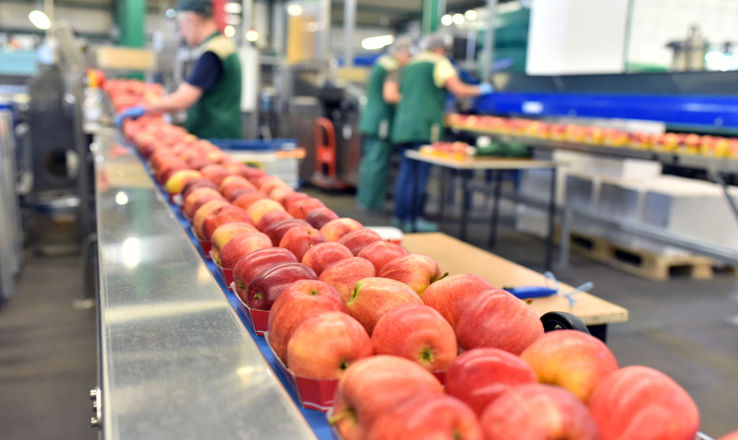 The cereal you ate this morning, the frozen veggies in your freezer, the meat you throw on the grill – all of those food products wouldn't be available to you if it weren't for food production workers. Because people will always need food there will always be a demand for these workers. If you're looking to start a career in the food business, here's what you need to know about this job.
What Does a Food Production Worker Do?
This job title covers a wide range of responsibilities inside a food production plant or warehouse. They can be broken down into the following categories:
Equipment Operation
In factories where machines do most of the measuring, mixing, and cooking, production workers are needed to operate and maintain them. That includes loading up products into the machine, checking the quality of the finished products, and making sure the machines are cleaned and sanitized so it doesn't contaminate the food. Some of the equipment you can expect to work with include cutters and slicers, ovens and broilers, mixers, vacuum sealers, and pump feeders.
Loading and Unloading
Food production workers can be in charge of getting ingredients to and from the processing area. That means a lot of loading and unloading raw and finished products using equipment like forklifts and electric palettes. They also have to make sure that the products they're loading and unloading meet company standards.
Food Prep
Peeling and cutting fruits and vegetables, cleaning fish, and slicing bread are just a few of the prep tasks food production workers may do. Getting food products ready for packaging and distribution by hand is a common aspect of the job.
Assembly Line Work
Working on an assembly line is a very common task for food production workers. They will package and inspect the food products that come down the conveyor belt according to strict company standards and quotas. The work may be fast and tedious but very important in the process of getting your favorite food out of the warehouse and onto grocery shelves.
Shipping and Receiving
Speaking of getting food products out of the warehouse, you may be working in shipping and receiving as a food production worker. That involves checking products for defects, packing them up according to work orders, and making sure they're labeled correctly so they get to the right place. You would also be responsible for receiving incoming ingredients and supplies.
The Work-Life of a Food Production Worker
With all of these different job responsibilities, what does the work-life of a production worker look like? For the most part, you'll be working indoors, though there is a possibility that your work area can be really hot or really cold. You can expect to be on your feet for long periods of time doing tasks that require physical labor like lifting so it pays to be in great physical health. No matter what type of food production job you're assigned to, you have to be able to work quickly and produce nothing but quality work. Since food production tends to run 24 hours a day, there are plenty of shifts available that can work with your schedule.
Ready to get started with your food production career? Click here to get matched with one of our Personal Job Agents.