Top 5 Tips on Workplace Compliance Training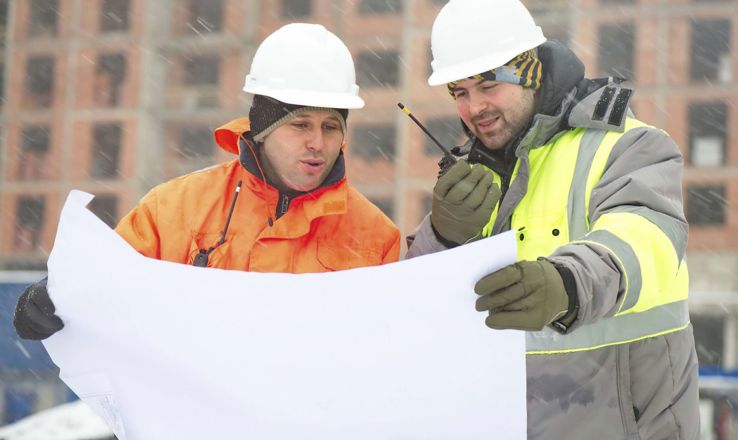 Safety is key when you are working with employees. With workers being injured on the job due to lack of thorough safety training, it is vital to ensure that they understand the various measures needed to maintain workplace compliance with OSHA standards. When conducting workplace compliance training, there are some best practices that will increase the likelihood of a positive outcome.
Compliance Training: Tips for the Workplace
1. Conduct the training session in the worker's native language.
When it comes to digesting information, it is important that employees have a full understanding of what is being said. If you hire Spanish-speaking employees, for example, conduct the OSHA workplace compliance training in Spanish. This makes it more likely that they will grasp the info and remember the safety procedures.
2. Teach using a variety of learning styles.
While many people do fine with the standard lecture style, you can reach more people by engaging them in different ways. Employ visual aids and exercises where workers can try out safety procedures. Visual learners find slides with infographics and charts helpful; kinesthetic learners respond better to mock situations. By appealing to a variety of learning styles, you can help your employees retain the information presented to them. Be aware that you may have employees with learning differences within your staffing complement, and they may need additional accommodations to help them effectively absorb the training information.
3. Conduct regular compliance sessions with all employees.
If you conduct workplace compliance training only once in a blue moon, you will rush through sessions trying to cover all the material. Instead, offer a regular schedule of training to cover key points. You may wish to have a general overview session and then sessions that break the info down in more depth. Doing this will help employees remember old information and not be overwhelmed by new information. Be sure to let all workers attend training sessions, and encourage people to refresh their memories. One of the best ways to assist with high levels of compliance is to help keep procedures fresh in employees' minds.
4. Reinforce the training material through your daily actions.
Model good training habits. Avoid subscribing to the philosophy of doing what is easiest and quickest. You are the best example for your staff. It may be helpful, especially with new employees, to talk through what you are doing as you do it. This will reinforce the information from workplace compliance training.
5. Correct problems as soon as they happen.
Because a mistake or oversight can quickly become a bad habit and/or lead to injury on the job, nip any arising problems in the bud. Point out what was being done incorrectly, why it was incorrect, and what difficulties it could cause. After explaining why the action was wrong, model the correct procedure. Talk through the procedure, inviting others who are available to participate and look on. It is best to do so in a way that is tactful, of course, as to not be offensive, but by immediately correcting any problem, you can help to reinforce workplace compliance training procedures, reducing the overall risk of injuries. Ensuring that employees understand what is expected of them is important when it comes to workplace compliance. By following the above tips, you can help increase the retention rate long after the initial OSHA training session.
Labor Finders provides top temporary staffing solutions. We work hard to ensure total workplace compliance. Contact us here today or call us direct on (800) 864-7749 to talk about our workplace compliance training sessions!