6 Ways to Find Workers in a Labor Shortage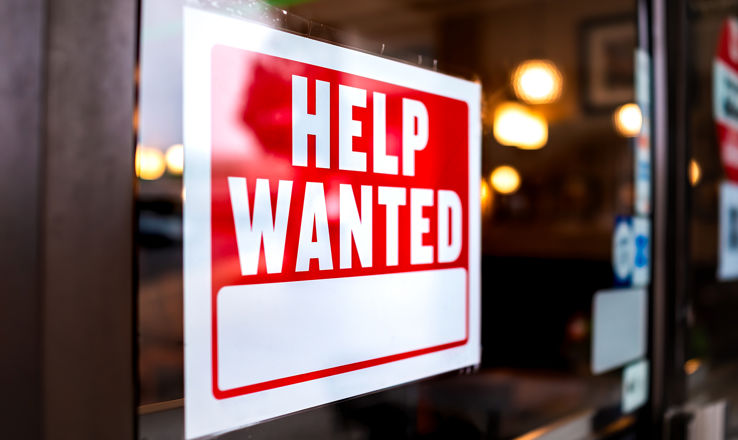 The Bureau of Labor Statistics reported 9.2 million job openings as of May while the rate of hires remained at 4.1%. With stats like these, it's clear there's still a labor shortage in our country. With the demand for goods services in sectors like construction, manufacturing, and hospitality, how can businesses like yours find the talent they need? Here are six ways you can find workers in this type of economy.
Recruit for Soft and Transferrable Skills
When labor shortages happen, it affords hiring managers like you the opportunity to look outside the normal pools of talent (which already seem to be shrinking by the day) and diversify the workforce. Instead of looking for workers with specific experience in a job position, consider candidates who have the soft skills needed to perform trade work. Being able to work with others, excellent communication, hand-eye coordination, problem-solving, and the ability to see the big picture are skills that just can't be taught. What you can do is train these candidates on are the hard skills for the job. While this may require you to invest in training upfront, you'll be able to widen your talent pool and get workers during this labor shortage.
Raise Wages
When the economy is in the midst of a labor shortage, workers have the upper hand when it comes to benefits and wages. While we may be used to getting a flood of workers with our current hourly wages, we may need to rethink our hourly rates. According to this Business Insider article, workers are willing to wait for jobs that offer higher wages. The wage levels that job seekers want, called the reservation rate for have increased 26% year over year in March. In order to make your job positions more attractive, you may consider raising the starting wages.
Offer Benefits and Incentives
Aside from raising wages, adding benefits and incentives to job candidates can help you find workers in a labor shortage. Offering company cars and home allowances may not have a place in our industry but they are other creative ways to offer bonuses that attract workers. Many companies have opted for signing bonuses for new workers that stay on the job for a certain amount of time. Referrable bonuses can get your current workforce involved with finding new talent. Gift cards, free meals, and certification training are other ways you can make working for your company even more attractive to job seekers.
Provide Flexible Schedules
Jobs in construction, manufacturing and hospitality lend themselves to flexible schedules. But during a labor shortage, workers want more than just the traditional shift schedules. Having varied schedules that take into account the work-balance needs of potential workers may give you an edge over your competitors. When considering altering your shift schedules, take into account childcare, school, and opportunities for paid time off.
Use Social Media for Recruiting
If you've been hesitant to get into digital recruiting or just dabbled in it, now is the perfect time to take advantage of the talent pool of workers on social media. According to this 2021 article from PR Newswire, 86% of people looking for a job use social media to view, apply, or reach out to recruiters. 92% of employers are using social media to find workers above all other traditional means like job boards and referrals. If you want to beat out your competitors and find the best workers, establish an active presence on social platforms like Facebook that offer recruiting features like job posts and job seeker groups.
Partner With a Staffing Agency
If the thought of being on social media or scanning trainable candidates seems to be too much work on top of trying to keep your business on track, working with a staffing agency can be an enormous help during a labor shortage. When you find a company that truly understands your business and its staffing needs, they can handle the recruiting work for you. From posting jobs on Facebook, providing training, and even issuing paychecks, a staffing agency can be an invaluable resource for workers, especially if they're hard to find.
And sourcing hard-to-find workers is what we do! With over 45 years of experience servicing clients in over 13 industries, we've helped companies like yours find workers in the toughest of times. Click here to connect with one of our local offices and let us know how we can help!