The Current State of the Construction Labor Shortage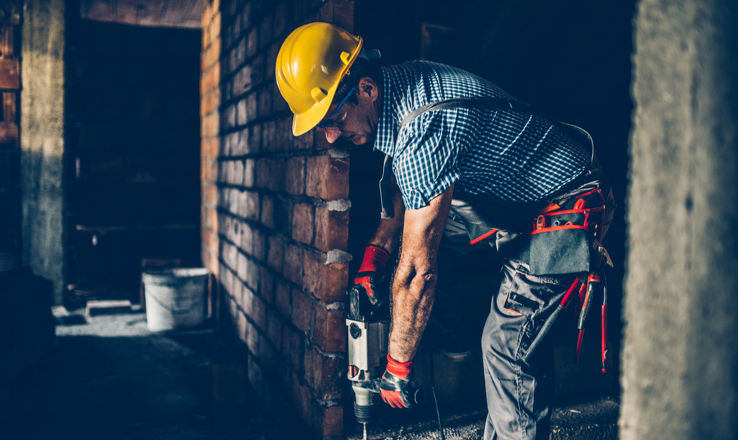 The construction industry is constantly evolving, and the past few years have been no exception. Following the Covid-19 pandemic, many workers left the labor force. In 2023, the construction labor shortage continues to present a pressing challenge. 
With demand for construction services on the rise, the difficulty in hiring skilled construction workers has caused considerable unease in the sector. The construction labor crisis is a problem with several contributing factors. In this article, we will explore the issues affecting the job market. We'll also look at viable construction staffing solutions companies can implement. 
Understanding the Construction Labor Shortage
Despite a dip in job openings in the overall market, construction job openings have risen in availability. In addition to the increase in job openings, the number of skilled workers applying for construction jobs has fallen since the COVID-19 pandemic in 2020. 
The repercussions of the labor shortage affect both timelines and budgets for construction projects. Besides the problem of scarce labor, material shortages have prolonged project completion times. Construction companies have had to compensate by raising prices, extending completion times, and incorporating new technology. 
Identifying the Root Causes
"Nobody wants to work anymore" has become a common refrain among trade recruiters. However, to see the full scope of the problem, it's important to examine individual causes of the skilled labor shortage in construction. 
Demographic Shifts: Demographic shifts have played a pivotal role in the labor shortage. Construction labor trends show that the aging native workforce has begun retiring without a wave of successors to replace them. For years, America's immigrant population helped counteract the lack of native construction laborers. However, following the pandemic, the immigrant workforce has also moved away from the construction industry. 

Industry Perceptions: The workforce's misconceptions about the construction industry have also contributed to the labor shortage. Many younger generations have little interest in labor-intensive careers like construction and manufacturing. As a result, Gen Z often overlooks the fulfilling opportunities the construction sector offers. The rising minimum wages in service industry jobs have also lessened the appeal of construction for those in their twenties and younger. 

Economic Influences: Economic influences further complicate matters, as uncertainties in the market lead to cautious hiring decisions in construction. The delivery of construction materials has become inconsistent. Prices of materials, fuel, and supplies have increased with inflation. The state of the economy has also raised the operating costs for businesses. The leap in operating costs has made the rising labor cost even less affordable. Historically, the primary concern of construction companies has been the cost of materials. However, the percentage of companies reporting labor costs as a main concern increased from 58% to 63% in 2023. 
Skills Gap and Training Initiatives 
Construction frequently gets mistaken for unskilled labor. However, it sometimes requires years of training to properly operate the machinery required for construction jobs. With fewer young people showing interest in the field, there are also fewer qualified candidates for construction work. 
As the skills gap continues to widen, construction companies need more robust training and development initiatives. Investing in the workforce's growth is far from optional; it's essential to stay competitive. By nurturing a skilled workforce through comprehensive training programs, construction businesses can ensure their projects are in capable hands. 
Effective Recruitment Strategies 
Sourcing skilled construction workers is a massive problem in the wake of the Great Resignation. Nearly half of scheduled interviews end with a no-show and, in many cases, an inability to reach candidates. Effective construction talent acquisition demands a strategic approach in the competitive hiring landscape. Traditional construction recruitment strategies often fall short. Innovative strategies for the construction labor shortage must resonate with the modern job seeker. 
There are several ways to stand out to potential hires, from leveraging social media platforms to showcasing the industry's impactful contributions. Construction companies have to tailor their efforts to captivate the hearts and minds of potential recruits in the socially conscious modern world.
Offering competitive compensation, meaningful career growth prospects, and fostering a positive work environment can serve as the cornerstones of a robust retention strategy. Loyalty is a prized quality in today's job market. Making concerted efforts to foster loyalty is essential to keep good workers. 
Leveraging Technology and Automation
Automation not only saves time but also increases efficiency in construction projects. Drones can survey large plots quickly and accurately. 3D printers can construct entire buildings with little oversight. Embracing these advancements boosts productivity and can attract tech-savvy individuals who might otherwise overlook the construction industry. 
However, technology can't alleviate all the problems in the construction labor market. Unlike in other industries, construction automation is only a viable solution at a large scale. Companies will still have to find ways to bolster recruiting to navigate the labor crisis. 
Government Regulations and Policies
Government policies and regulations can either hinder or help address the construction labor shortage. Supportive policies can foster progress by incentivizing workforce development and encouraging investment. However, many policies concerning the construction sector restrict businesses, making it more difficult to operate.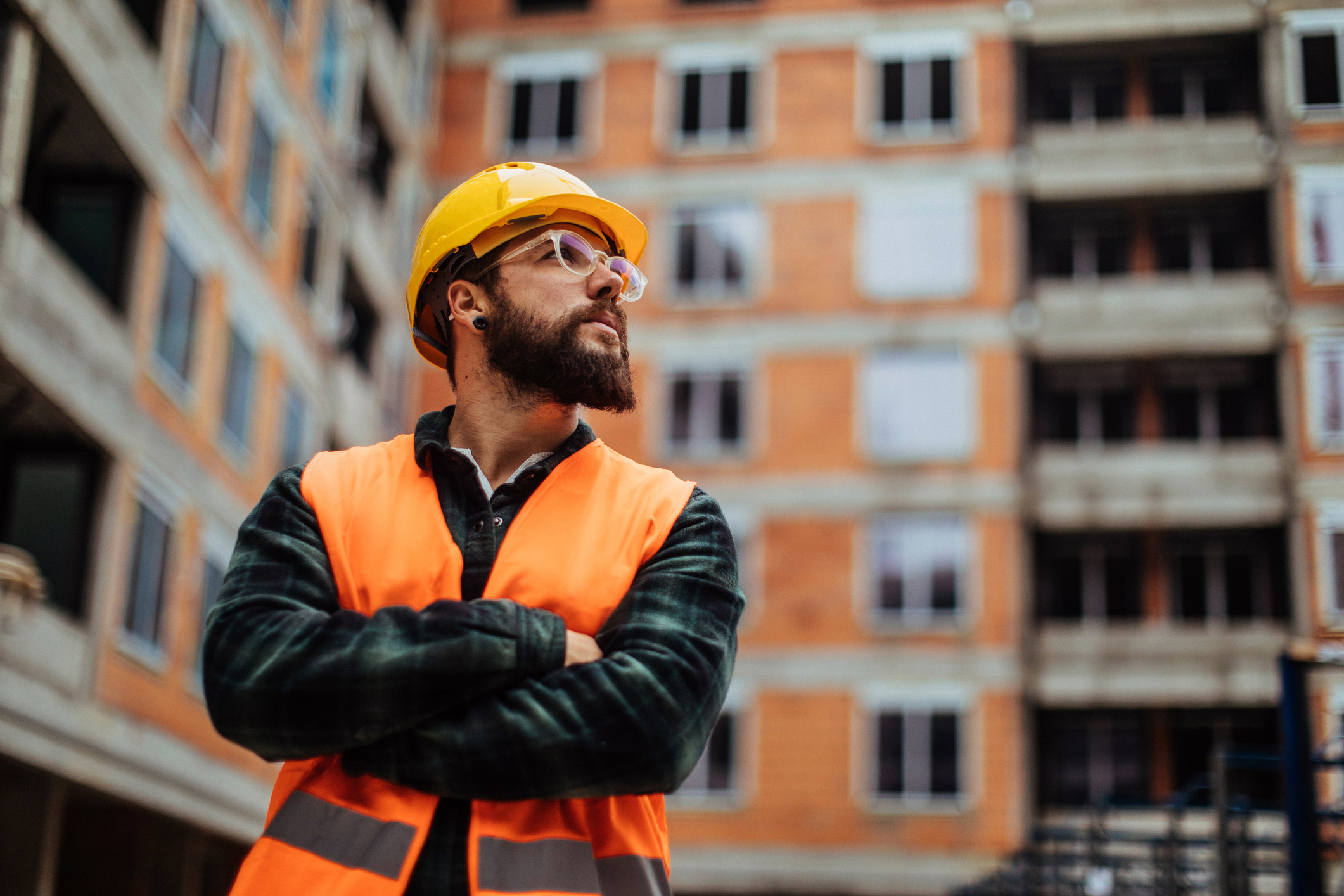 Experiencing a Staffing Shortage?
Collaboration With Industry Partners 
Collaboration with educational institutions, trade organizations, and other stakeholders is a powerful tool for construction companies struggling to hire. Partnering with technical schools, the industry can modify curricula to meet real-world construction labor supply and demand, producing graduates ready to work immediately. Trade organizations and partnerships with fellow construction businesses can also help strengthen recruitment efforts. Building these connections helps companies maintain a pipeline of potential employees. 
Crisis Management and Adaptability 
The construction labor shortage is a sign that companies need to evolve. Crisis management strategies equip businesses to adapt to changing dynamics without interruption. Contingency plans and flexible staffing solutions can help construction companies prepare for unexpected setbacks. Focusing on analyzing and modifying the recruitment process will keep companies adaptable in the ever-changing labor market. 
Case Studies and Success Stories 
While the construction industry labor challenges persist, there is hope for companies facing issues hiring skilled construction workers. Case studies reveal construction companies that have successfully navigated the labor shortage. Advanced Roofing in Florida, for example, took steps to restructure their organization to improve retention and productivity. They focused on hiring construction professionals from a broad range of demographics, offering incentives to top performers. They also created a five-year plan for hiring and retention strategies. The company also made efforts to form connections with local labor organizations. By not only adapting hiring practices but restructuring their approach to construction workforce management, this company adapted to the labor shortage of recent years. 
At Labor Finders, we understand the formidable labor shortage challenges that the construction industry currently faces.
This predicament arises from a complex interplay of demographic shifts, industry misconceptions, and economic uncertainties, which impact project schedules, budgets, and the overall industry landscape. As a dedicated partner in your workforce journey, we recognize the importance of addressing these challenges head-on to help your business thrive. 
Here at Labor Finders, we take pride in our national recognition as a staffing company that consistently excels in client satisfaction. Our construction staffing services have earned us the prestigious Best of Staffing award for 14 years in a row, a testament to our unwavering commitment to delivering superior customer service and garnering rave reviews from our valued clients. With a nationwide network comprising over 200 locally owned offices, we have forged strong business relationships, enabling us to skillfully connect you with dependable, skilled workers. 
In the face of the persistent labor shortage, Labor Finders is your trusted partner, offering effective solutions to not only weather the storm but emerge stronger. Our expertise and unwavering dedication make us the go-to resource for businesses seeking to navigate the complexities of finding skilled labor in today's construction industry.