3 Secrets to Giving Feedback That Boosts Productivity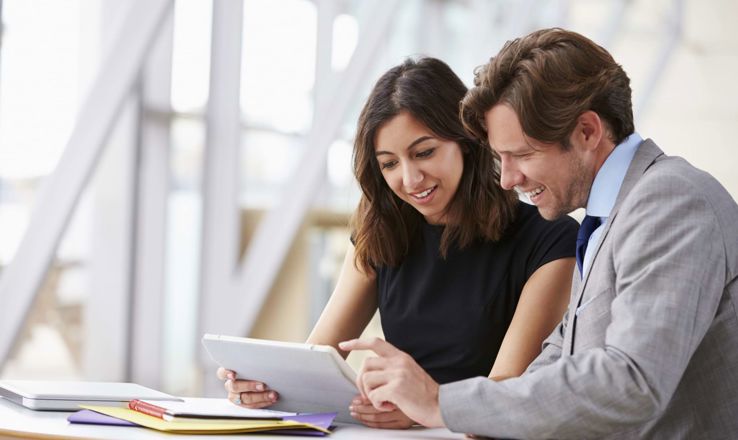 When the time comes to give an employee feedback, many supervisors put people down or bark orders while refusing to listen to workers. This leads to a lack of investment in company success and low morale which decreases productivity. However, there are a few things you can do to still deliver the message that something is wrong, yet raise productivity for the people you're giving feedback to.
1. Raise Productivity by Giving Calm, Private Feedback
Calm Humans feed off of each other's words, body language, and behavior. If you approach someone while angry, they will either submit and withdraw until you go away, or feel disrespected and get defensive which could lead to undue tension, arguments, and even physical altercations. If you're feeling frustrated, wait a few minutes to give someone feedback until you can do it calmly and professionally. Private Giving feedback in private signals that you really care about the employee and aren't just trying to demean them in front of their peers to make yourself feel superior. Public humiliation can lead to various negative emotions (including embarrassment and resentment) which decreases employee productivity and morale for the person in question and anyone else who witnesses the interaction. When other workers see you publicize someone's mistake, they lose trust in you because they don't know that you won't do the same to them one day.
2. Raise Productivity by Being Clear and Interactive
Clarity Let your employee know exactly how you feel ("When you drop and break our inventory, I feel furious, annoyed, and exasperated.") and how the mistake affects the company ("We lose over $100 in broken inventory each week. That's over five grand a year. It's really bad for business."). Interactivity Give the worker the opportunity to respond to the feedback. This may include an apology ("I'm sorry for being so clumsy."), voicing their emotional response ("I feel so frustrated and disappointed in myself. I'm really trying to do a good job here."), or maybe even telling you something you didn't realize was happening ("I'm exasperated too because the glass on these jars is so thin that they shatter in your hand before you can pick them up! It's happened to three other workers here too.").
3. Raise Productivity by Giving Praise and Recognizing the Possible Need for Termination
Praise When the worker shows improvement, let them know this and thank them for it. Praise is a much stronger motivator than criticism. Termination If the mistakes continue, calmly tell the employee what's going wrong a second or third time. When you give your second set of feedback, be sure to mention that termination is a future step that is coming up soon if the behavior continues. When employees understand their mistakes and how to fix them, have their emotions voiced and listened to, and understand the impact their position has on the company, you may see raised productivity because employees are more invested in the well-being of their employer.
Click here to learn more about temporary staffing!