The 4 Biggest Myths About Working in Construction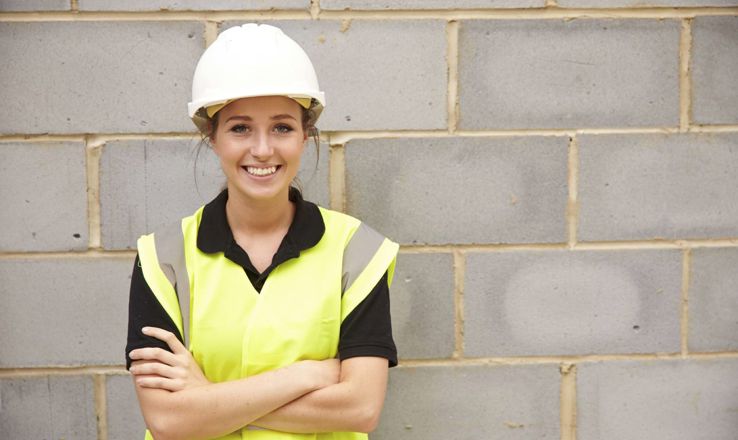 Construction jobs tend to get a bad rep even though it can be one of the most rewarding careers a person can have. That's why we're debunking the four biggest myths about this industry.
Myth 1: You Don't Need Any "Real Skills"
Working on a construction project is much more than just working with hammers and shovels. Day laborers work with all sorts of tools and machines in which they've learned to operate in a technical school or on-the-job. Many heavy equipment operators, for example, need to be licensed and/or certified before they can touch a crane or bulldozer. Master plumbers and electricians need to know how to read blueprints and be familiar with building codes. Construction managers often have bachelor degrees especially if they're working on complex projects. Aside from the technical know-how construction workers need to have to perform their jobs, they also need certain soft skills . Making decisions, problem solving, organization and being a team player are just a few of the things construction workers do on a job site besides just working with tools.
Myth 2: Construction is a Dead-End Career
From bricklayers to carpenters, the career possibilities for construction workers are endless. With many professions (like masonry and carpentry) all that's required is a high-school education and on-the-job training to get started. As you can gain more experience, you can move into senior and management roles that command higher pay. According to the Bureau of Labor Statistics, the median salary for construction managers in 2012 was $82,790. You also have the option to start your own contracting company.
Myth 3: Construction Work is Just for Men
Though construction is still considered a male-dominated industry, there are women who make a successful living in this line of work. OSHA reports that in 2010 there were over 800,000 women working in construction from administrative staff to laborers like plumbers and electricians. Though some construction–related professions have a very small percentage of women, there are organizations, such as the National Association of Women in Construction, who are dedicated to getting more women into the field.
Myth 4: There Aren't Any Construction Jobs
The exact opposite is true – there are too many construction jobs in comparison to the number of available workers. In a June survey by the National Association of Home Builders, 70 percent of residential construction companies were experiencing a shortage of carpenters while 86 percent of commercial builders were having a hard time finding workers. While construction has rebounded from the Great Recession, the number of day laborers hasn't. Which means there are plenty of opportunities to get into this field.
Are you ready to find your next construction job opportunity? Click here now to find a Labor Finders office near you!