The 7 Holiday Hotel Jobs to Know About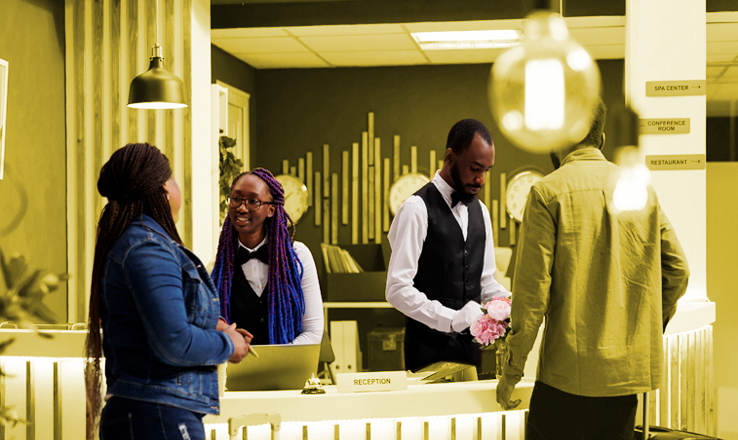 You know the holiday season is here when the air gets cooler and the festive lights start going up. For the hospitality industry, this time of year (called the festive season) is one of the busiest. If you want to earn extra holiday money or level up in the hotel career, now is the perfect time to get a hotel job.   
This blog post will look at the seven most popular hotel jobs managers are hiring for right now. We'll talk about what to expect while working these seasonal jobs and the skills you'll need to get hired. 
Hotel restaurants are extra busy during the holiday season when it has to service more guests than usual. Seasonal servers are needed to seat customers, order food and drink, serve meals, and collect payments. Servers are also responsible for cleaning tables and ensuring guests enjoy their dining experience. It's a fast-paced job assignment, from getting orders into the kitchen to turning over tables quickly so the hotel restaurant runs smoothly and efficiently. Servers may also need to pitch in with food preparation to avoid the kitchen getting backed up. These seasonal workers must also serve food and drinks during holiday parties in hotel banquet halls and event spaces.  
Skills and Requirements You Need to Get Hired: a great attitude, work well under pressure, and be a team player.  


Having more guests in a hotel means more rooms must be cleaned, sanitized, and restocked. That's why hotel managers hire more room attendants during the holiday season. In this seasonal job, you would be responsible for cleaning and dusting guest rooms and common hotel areas. You'll also help the staff restock rooms with linens, towels, and toiletries and help hotel guests with any issues or concerns they may have. Gaining experience in this entry-level hospitality job can help you move up into a permanent hotel manager position.  
Skills and Requirements You Need to Get Hired: physical stamina, excellent customer service skills, and familiarity with cleaning supplies.  
In this seasonal job, you'll be one of the first people hotel guests interact with upon arriving for their stay. That means you'll set the tone of their experience with the hotel establishment. Valets will open car doors, help guests with their luggage, answer any questions they have about the hotel, and park their cars safely. They're also responsible for ensuring the valet parking lot is clean and organized and directing traffic on the hotel property. When guests leave, valets make sure their cars are returned safely.   
Skills and requirements you need to get hired: a clean driving record, a friendly attitude, and the ability to communicate well with others.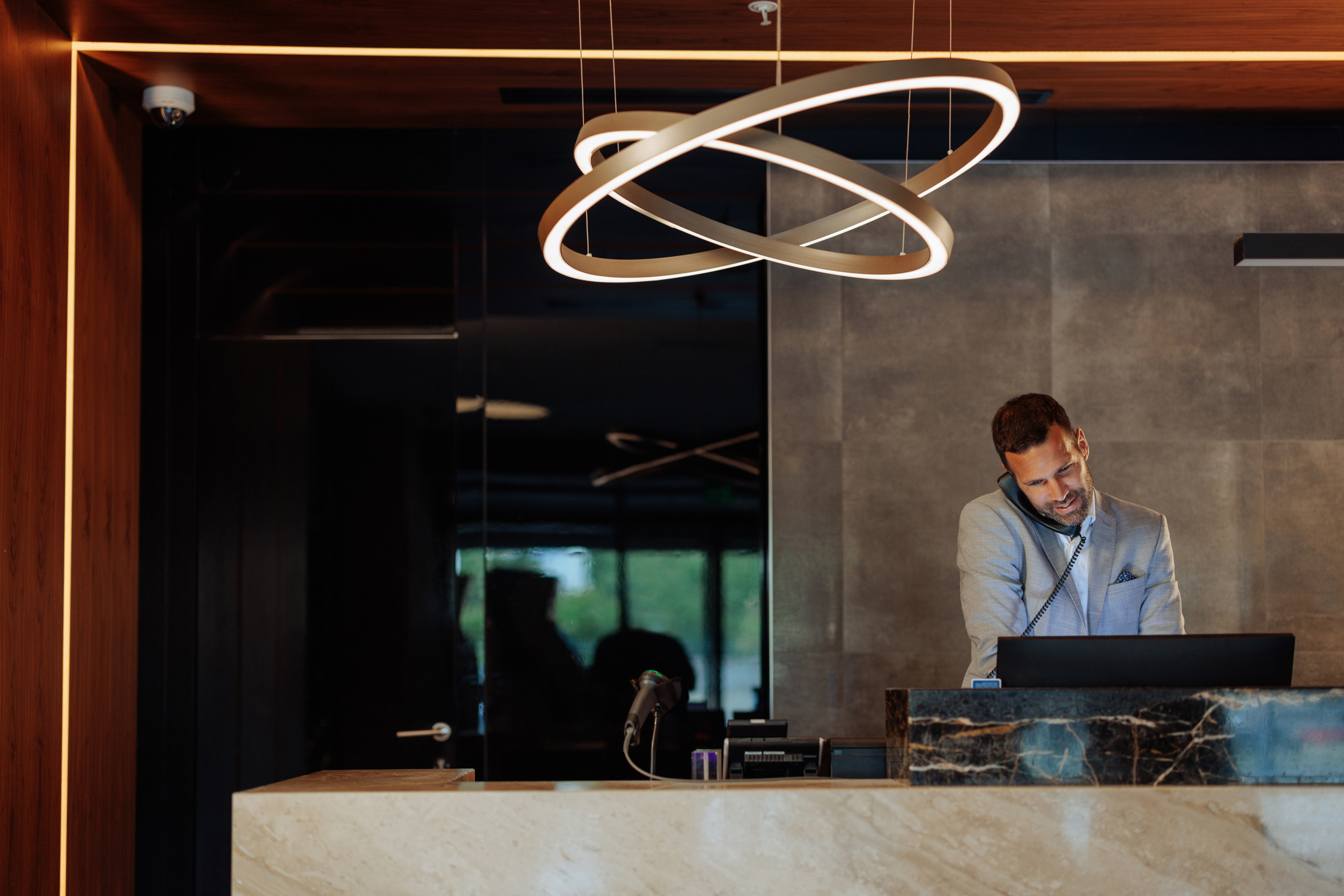 Looking for Your Next Seasonal Job?
To handle all the holiday catering orders and extra guests in the hotel restaurants, seasonal cooks must jump in and help. In this role, you'll be responsible for prepping food, assisting the head chef in preparing meals, and keeping the kitchen clean. You may also help with food deliveries, washing dishes, keeping track of kitchen supplies, or creating ideas for the holiday menu.   
Skills and Requirements You Need to Get Hired: attention to detail, communicate well with others, and be a team player. 
From trimming trees to hanging up holiday lights, groundskeepers are especially busy during the festive season. Hotels need more workers on site to do things such as trim hedges, rake leaves, shovel snow, apply pesticides, and weatherproof the outdoor areas. The groundskeeper may bring patio furniture or tie down unsecured items in inclement weather. Groundskeepers also ensure the hotel's outside appearance is as clean and attractive as the inside.   
Skills and Requirements You Need to Get Hired: Physical stamina, some experience with gardening tools, and general knowledge of gardening products.  
These seasonal workers handle all the extra linens, sheets, towels, and tablecloths that must be washed and sanitized for reuse. While room attendants may also take on these responsibilities, many hotels have a dedicated team of laundry associates who handle the daily laundry loads to ensure guests sleep and dine in a clean hotel.  
Skills and Requirements You Need to Get Hired: a flexible schedule, physical stamina, and the ability to multitask.  
The friendly faces behind the front desk in the lobby are essential to a great hotel experience for guests. Hotel managers want to ensure that experience extends into the holiday season by hiring more front desk agents. Aside from greeting guests when they arrive, they handle checking them out of their rooms, making reservations, giving out room keys, processing payments, and arranging hotel guests' experiences. Front desk agents also help the hotel manager maintain accurate hotel records.  
Skills and Requirements You Need to Get Hired: Experience working at a front desk, excellent customer service, and great organizational skills.  
If you found the perfect hotel job this season, we want to help you get hired! Click here to connect with your local branch so they can help you find hotel jobs near you!