Is It Ever Legal to Only Hire One Gender?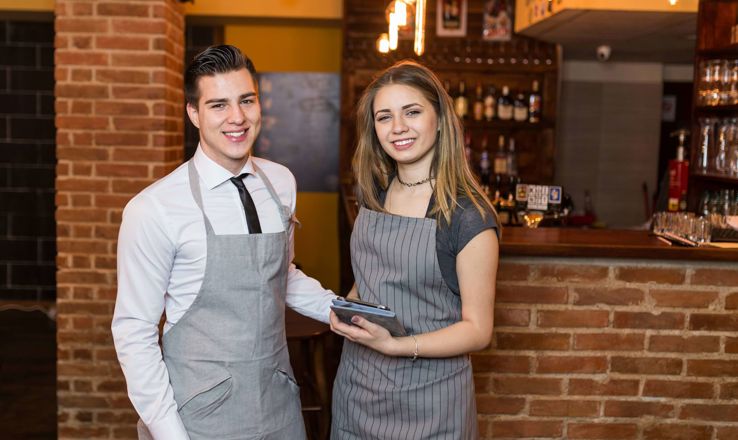 There are some positions that seem like they're always held by one gender or the other. Think of a kindergarten teacher -- who are you picturing? Most people picture a woman in this position. Similarly, most individuals picture a man when they think of a mechanic or a sanitation worker. But if a man applies for a job as a kindergarten teacher or a woman decides to pursue a career as a trash collector, do their prospective employers have the right to deny them jobs based on their gender? Yes, but only in certain circumstances. The key to choosing to hire employees of only one gender lies in the ability to prove that the employees' gender is crucial to their job performance. This is known as a Bona Fide Occupational Qualification, or BFOQ.
Ruby Tuesday's Gender Discrimination Lawsuit
In 2013, restaurant chain Ruby Tuesday posted ads for seven seasonal positions at their location in Park City, Utah. These positions included staff housing and were advertised as available to women only. Andrew Herrera, a Ruby Tuesday employee since 2005, wanted to apply for one of these positions but, along with another male applicant, was not considered for the position because of his gender. Representatives for the restaurant chain claimed that their choice to hire only women was due to concerns of having to house opposite-sex employees together.
Herrera chose to file a sex discrimination lawsuit against Ruby Tuesday with the Equal Employment Opportunity Commission. The commission is seeking monetary compensation for Herrera, alleging that the company unfairly discriminated against him based on his sex.
Gender Discrimination Case Precedents
This is not the first high-profile case of alleged gender discrimination in the restaurant industry. In the 1990s, prospective male employees filed a discrimination suit against Hooters, claiming its practice of only hiring female servers was in violation of Title VII of the Civil Rights Act of 1964. Hooters' response was that its hiring practices are a key part of its brand image. When the suit was settled, Hooters paid $3.75 million to the plaintiffs and opened its host and bartender positions to male applicants. In this case, Hooters could not prove that gender is a BFOQ for its company.
Bona Fide Occupational Qualification Requirements
It can be incredibly difficult for an employer to use the BFOQ exception to justify only hiring employees that meet a certain characteristic. Two examples of where this is a valid requirement are cases where a women's clothing company hires only female models to model women's clothing and churches only hiring members of their religion for clergy positions. Companies can cite any characteristic protected by Title VII of the Civil Rights Act except race as a bona fide occupational qualification. In the aforementioned examples, the positions are specialized to the point that employees must fit a certain mold to adequately perform the job's requirements. But when a job's requirements are more general, such as serving positions, employers find themselves in a moral gray area. Legality aside, these employers must ask themselves if it's acceptable to discriminate based on sex and if so, how they can justify making such a decision.
Check out Labor Finders for more employment information and resources.