Becoming a Heavy Equipment Mechanic: 4 Things You Need to Know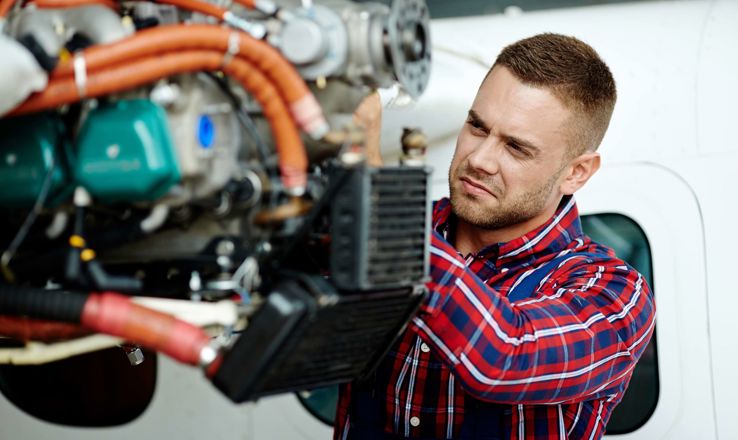 When a forklift breaks down or a boom truck is due for its regular maintenance, companies call on heavy equipment mechanics. With 119,280 of these workers in the US as of May 2014, it's definitely a career worth considering. If you want to become a heavy equipment mechanic, here are four things you need to know.
This Job Requires Certain Skills
What qualities are required in order to be successful in this field? According to the United States Bureau of Labor Statistics, there are four skills a person must master in order to be a good heavy equipment mechanic. The first is good hand-eye coordination, along with a steady hand to perform common tasks such as using hand tools and taking apart engines. The second is being familiar with vehicle components and systems so you can easily put equipment back together after taking it apart. Being able to troubleshoot mechanical problems using diagnostic equipment and the physical strength to move heavy parts are also skills you must have to be a successful heavy equipment mechanic.
Post Secondary Education and Training
Enrolling in a heavy equipment mechanic associates or certification program gives you the foundation you need to enter the field. Courses of study normally include heating and air conditioning systems, fuel systems, diesel engine technology and other relevant classes. These programs typically take between one and two years to complete and you'll come out with the knowledge you need to find an entry-level job. Once you start working, it's likely you'll work under supervision while you gain hand-on experience, and in three to four years (according to the US Bureau of Labor Statistics), you'll be considered a qualified technician.
Heavy Equipment Mechanic Certifications Are a Plus
While getting a certification is voluntary, it definitely helps to have one, showing proof that you are skilled in certain heavy equipment mechanics. You can get certified with a specific equipment manufacturer or the National Institute for Automotive Service Excellence (ASE), who has a number of certifications in different types of equipment and repair such as Engine Machinist, Truck Equipment and Electronic Diesel Engine Diagnosis Specialist.
Career Outlook
From machinery wholesalers to service technicians for the Federal Government, they are many industries that utilize heavy equipment mechanics. The Bureau of Labor Statistics predicts that there will be 192,500 heavy equipment mechanics by 2022. As for pay, the average annual pay for heavy mechanic jobs was $48,720 as of May 2014. The specializations that command higher salaries can be found in the aerospace, electric power generation and natural gas industries.
From temporary warehouse jobs to permanent heavy equipment mechanic jobs, Labor Finders has you covered! Click here to find open positions near you.