4 Tips to Deal With a Day Labor Job You Don't Like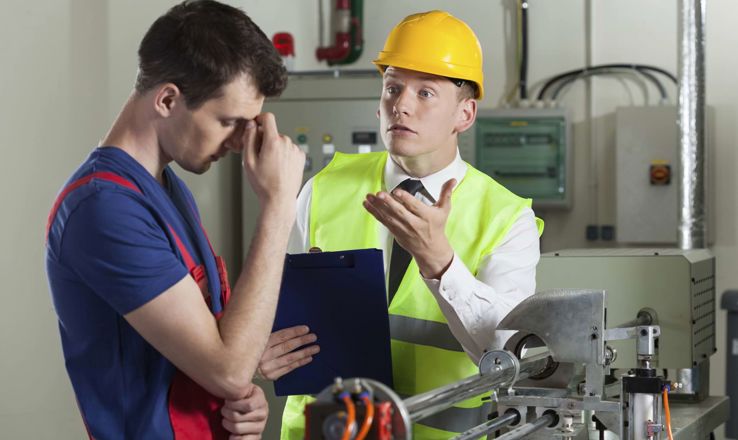 It's one thing to be a little slow getting out of bed on Monday morning but quite another when you absolutely dread going to work every single day. If you find yourself working a day labor job you really don't like, here are four things you can do.
Maintain a Great Attitude
Going to a day labor job that you don't like can really damper your attitude, sending you into a perpetual swirl of negativity. However, that negative attitude can do more harm than good. Emotions in the workplace are contagious and can create an even more hostile workplace, making your job even more unbearable. While you may not be able to get out of doing the work you don't like, having a great attitude can make your workday a little more enjoyable. There are a few ways you can do this. Don't view your duties as beneath you but rather as an opportunity to shine at work. If you do a stellar job despite not liking it, your boss will have great things to say about you should you need him as a reference when you do leave. You may also get additional day labor job duties or even get promoted to doing work that you may enjoy doing. Smile, avoid gossiping with other coworkers and view your workday as a more positive experience as opposed to a negative one.
Focus on the Positives
Along with having a great attitude, focusing on the positive aspects of your day labor job can help get you through a job you particularly don't enjoy overall. Is there at least one part of your job you like doing, even if it takes up a small portion of your day? Make it something you look forward to so there's something to be happy about every day. Instead of thinking you're trapped in this job, look at it as a temporary stop on your career path until you find something better. If you can't find anything positive in your work life, focus on the great aspects of your personal life. Remembering that your job is just a small portion of your life overall can help you gain a great perspective.
Figure Out What You Want to Do
With a great attitude and a focus on the positive things, you can better figure out what you would rather be doing work wise. This is an important thing to do before going out to find another day labor job. It's as simple as making a list of the types of blue collar work you want to do as well as the duties you don't want to do. Take a look at your current supervisor and work environment and write out what you like and don't like about them. Once you have this information in front of you, you'll be able to make a decision about which job to take next.
Look for a New Job
An option you always have when working in a job you don't like is looking for a new one. Armed with the information you have from the previous tip, you can start your aggressive job search. Start networking with friends, family and old coworkers. Go online to search for job postings on job boards and social media. You can also enlist the help of staffing agencies who can do a lot of the job searching for you while you make the most of the job you have right now.
If you're looking to get back to work, click here to find the latest day labor job opportunities near you!