2014 Jobs Report Breakdown: General Labor Jobs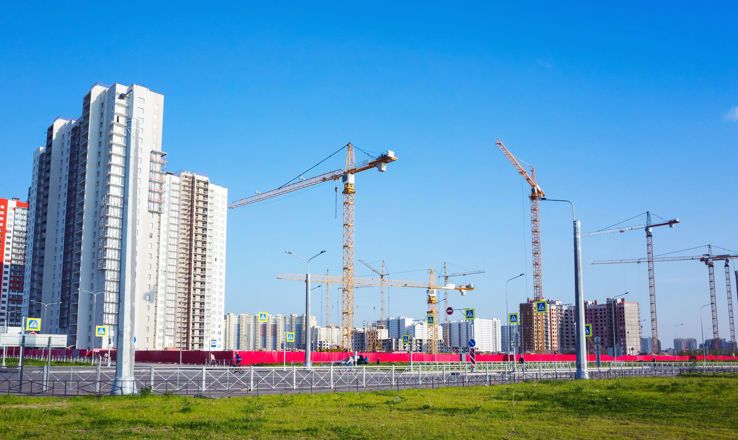 2014 was a great year to be a general laborer. As a part of the larger trend of job creation in the United States, the number of general labor positions in the country rose approximately 250,000 from 824,970 in May 2013. Today, unemployment in the United States is approximately 5.6%. Between July 2013 and July 2014, the number of general labor jobs in 223 metropolitan areas increased. In December alone, an estimated 48,000 general labor jobs were created.
Who Are General Laborers?
The term "general laborer" refers to any worker who acts as an assistant to a contractor at a construction site. They are sometimes referred to as helpers or construction laborers. These workers can be found assisting with all types of construction work, such as bricklaying, plumbing, electrical wiring, welding, masonry, painting, and carpentry. The median yearly income for general construction laborers was approximately $30,000 in 2013, or $14.64 per hour. These workers are generally eighteen years of age and older and possess at least a high school diploma. General laborers receive on-the-job training that may become a full-fledged apprenticeship, depending on the individual's interest and ability to succeed in the construction industry. To become an apprentice, an individual must be at least eighteen years old. Apprenticeships can last from two to four years and prepare workers to take on more advanced work within their fields while stressing safety and proper industry protocol.
What do General Laborers Do?
A general laborer's role requires him or her to fulfill a wide range of duties. These duties can vary between fields, but generally include anything necessary to support the contractor during a construction job. Some examples of general laborers' required duties are:
Assembling and disassembling scaffolding and reinforcement braces for contractors
Cleaning up debris from job sites, such as saw dust, scrap wood and siding, and cut wires
Digging and smoothing terrain
Transporting the tools and materials necessary for a construction job
Operating forklifts
Mixing cement or other compounds
Picking up trash
Properly disposing of hazardous materials after a job is complete
In certain fields, general laborers must be certified. Asbestos is a prominent, and potentially cancer-inducing, mineral compound found in homes, buildings, and construction materials throughout the United States. Because of their increased exposure to asbestos, workers in the following fields must obtain a hazmat (hazardous material) license:
Lead workers
Pipefitters
Weatherization
Radiological workers
Asbestos removal
Insulators
General Laborers in 2014 and Beyond
The number of general labor jobs grew in 2014 and the trend of rapid job growth in the construction trades shows no signs of slowing down. Today, more than one million Americans work as general laborers in construction. These numbers are projected to only go up through 2022, growing at a rate of 22% or even higher. This boom of general labor construction jobs can be attributed to a few factors. One big reason behind this increased level of construction in the United States is our rebounding economy. But this isn't the only driving force behind this surge of new construction. Along with the strengthening economy, the need for more environmentally friendly and modern buildings are creating new opportunities for designers, contractors, and the general laborers who support them.